10 TV Characters Who Went Through Hell To Win (And Died Anyway)
8. Bill - True Blood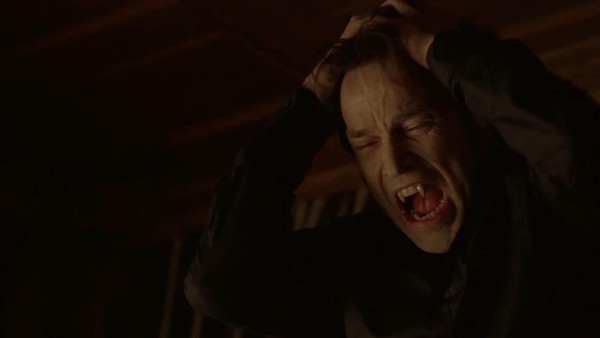 Remember the first few seasons of HBO's sexy answer to Twilight? The R-rated riposte to the Mormon romance mega-franchise revelled in both explicit sex and gruesome gore, but at its core was a romantic love story as sweet as anything from the tweenage phenomenon.

Little-known British thespian Stephen Moyer landed the role of a lifetime in the form of smooth-talking, good-hearted vampire Bill Compton when the show debuted in 2008, braving countless nude scenes and an accent which could have been abominable to become the hero of the campy, Alan Ball-penned horror-cum-soap-opera. That's not all the series got him, though; Moyer met real-life wife Anna Paquin on-set where she played his love interest, series protagonist Sookie Stackhouse, the eternally beleaguered waitress and occasionally telepathic fairy (no one said the show wasn't silly).
So with such intense chemistry between its leads, surely the show would end with the pair together despite the endless obstacles—human, vampire, demon, fairy, and otherwise—which came between them. Right?
Sure—or Bill could end up becoming the vampire king, his greatest ambition, and still eventually become infected by an awkward AIDS metaphor, prompting his eventual suicide.
What a compelling end to a story of two lovers who could overcome anything to be together!