10 TV Performances Way Better Than Anyone Expected
10. Mark Hamill - Batman: The Animated Series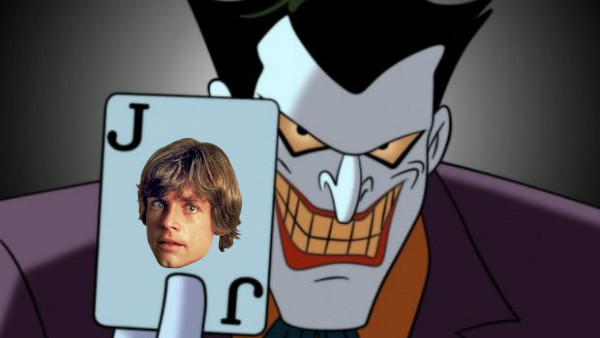 Nowadays, Mark Hamill is almost as well-known - and far more critically acclaimed - for his voice work over the last 30 years than he is Star Wars, but back in the early-90s it was something of a different story.
Despite being the face of one of the biggest franchises ever made, Star Wars didn't make Hamill into a genuine star. That instead went to Harrison Ford, who added the likes of Blade Runner and Indiana Jones to his resume, continuing on to become a bonafide movie icon. Hamill was left with the scraps, until Batman: The Animated Series.
He certainly wasn't an obvious choice back then, even though he'd dabbled in voice work: he was the fresh-faced farm boy Luke Skywalker, an inherently good guy, now voicing the most iconic comic book villain ever created. Could he really do it justice?
Hamill wasn't just a fine Joker. He wasn't even just a good Joker. He was an incredible, indelible version of the character, using his voice to purely make it his old and delivering one of the absolute best takes on the character ever committed to screen. Hamill brought an insane energy to the character, a range of emotions through his vocal work, and one of the most brilliant Joker laughs ever heard.