10 Ways American Dad Is Better Than Family Guy
Are you a Smith or a Griffin?
Who would've thought that after shows like Scooby Doo and The Flintstones, the animated world would grant unto us the likes of Family Guy and American Dad?
Two shows that show how depraved the animated form of entertainment can go (unless you're an anime fan...). But does their similarity mean that they're interchangeable? They are the brainchild of one man after all.
Let's go with the notion that both are dissimilar enough to warrant this article you're now reading. Family Guy bears humor that is very much aware of itself, while American Dad is the more subtle of the pair.
It offers far more interesting and less stereotypical characters than Family Guy as well and more inventive use of plot, with story arcs spinning in and around each other on occasion. With that in mind, let€™s take a look at why American Dad is, ultimately, a better televisual feast than Family Guy. Does the quirkiness of the plots match those of Family Guy? Do the Smiths have more depth than their Griffin counterparts? Cue internet rage in the comments section below.
10. Stronger Family Set-up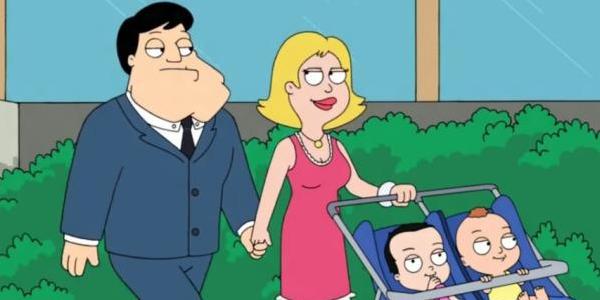 Compared to Family Guy, the core quintet of characters in American Dad are so different in personality that they balance each other out perfectly €" the macho-dad, the put-upon-mother, the nerdy-son, the outspoken-daughter, and the alien. Family Guy, on the other hand, sports a lesser sense of variety in its core cast €" the idiotic dad, the powerful-mother, the dopey-son, the daughter no-one notices, the once-evil-now-watered-down baby and the talking dog. The children in particular in Family Guy rarely step into their own distinctive personas €" Chris comes across as easily manipulated by his moronic dad, whereas Steve and Stan are so dissimilar, they€™re able to lead near-totally independent lives. After all, when was the last time you saw Chris hang out with a group of friends that he was the leader of?