10 Ways Mad Men Could've Been Totally Different
Ready for Pete and Ted's Odd Couple spin-off show?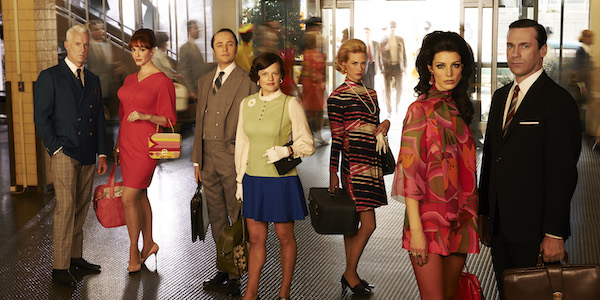 It's only one month to go until Mad Men enters its final stretch, although at this point its more of a victory lap than anything else. AMC split the show's seventh season into two, Harry Potter-style, and will see the award-winning period drama leaping into the seventies. Which means, amongst other things, wearing lots of polyester, according to the promo photos released. A lot's changed on the show over the years. Mostly a character study of those working in the advertising industry during the sixties, dealing with all the topical issues of the day €" racism, sexism, thinking The Beatles are worth listening to €" the cast has naturally evolved as the show's seven series have spanned an entire decade. The world of television has changed a lot since it started, too. AMC has become one of the biggest powers in cable TV, with the success of Mad Men giving them the chance to produce any number of other hit (and less-than-hit) series. It's also been a driving force in TV becoming the place to make smartly written live action dramas over films. All of which might not have been the case if things had gone just a little differently. Don Draper might've had some different chiselled good looks, there was almost a spin-off series, and it very nearly wound up a film. These are ten ways Mad Men could've been totally different.