11 Best New TV Series Of 2013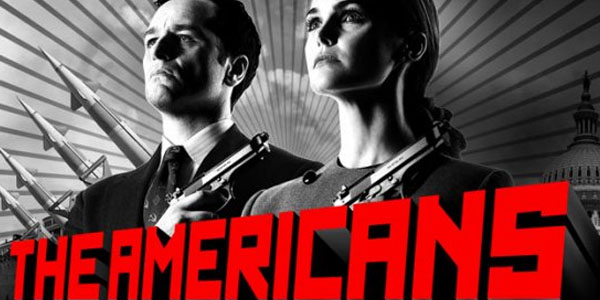 We all love the classics, but sometimes one needs to look forward by assessing the present. With summer around the corner many of us find a little extra time on our hands. And even if not, it's never too late to completely abandon one's responsibilities for some high quality escapism. With current heavy-hitters like The Walking Dead and Game of Thrones having recently wrapped up their seasons and veterans of the new American golden age of television such as Breaking Bad and Dexter airing their final episodes ever, many TV aficionados may feel a cold, hollow absence in the pits of their souls. Instead of running through the entirety of Firefly (again) to fill the void, these lost viewers may want to catch up on the best new series renewed for second seasons that escaped their attention €" after all, there are only so many hours in a day €" or anticipate some more newcomers. There are serial killers, clones, barbarians, conspiracies, political intrigue, zombies, cops, high concept mystery, and good ol' fashioned human drama. Whether it's because of dynamic performances, capable showrunners, or intriguing premises, each of the following series are sure to remind you why television is 2013's most exciting narrative medium.
1. Hannibal (NBC, April 4th €" June 20th)
Despite the magnetism of Anthony Hopkins' cinematic performances reigniting our fascination with the serial killer archetype, it was easy to balk at the prospect of a Hannibal Lecter TV series considering the character experienced the peak of his popularity with Jonathan Demme's The Silence of the Lambs over 20 years ago and subsequent vehicles never quite matched that precedent. However, showrunner and head writer Bryan Fuller's (Pushing Daisies, Dead Like Me) commitment to consistent and powerful character development as well as his emphasis on serialized plots over exclusively stand-alone stories has made Hannibal a series worthy of multifaceted praise. Updating and tweaking aspects of the original source material, Thomas Harris' 1981 crime novel Red Dragon, while seamlessly integrating its strongest and most affecting elements, Fuller has done what musicians dream of doing when covering the classics €" he's crafted a new work which honors the original while distinguishing itself on its own merits. Its main cast, particularly Mads Mikkelsen as the eponymous cannibal and Hugh Dancy as the damaged protagonist, whose complementary performances as the detached manipulator and empathic savant, respectively, are the core of this show's attraction, is elevated by easily the most elegant and disturbing surrealistic visuals on network television in years. In a landscape arguably saturated with procedurals and serial killer fiction (in addition to the tired Dexter, there's A&E's questionable Psycho reboot, Bates Motel, and Fox's gratuitous The Following) Hannibal has proven its excellence surpasses any gimmick or genre convention. I'm especially excited for its second season renewal as Fuller supposedly has a seven season plan for the series.