11 Best One-Off Only Fools And Horses Characters
C'est magnifique Hooky Street! There's nothing too dodgy about these characters.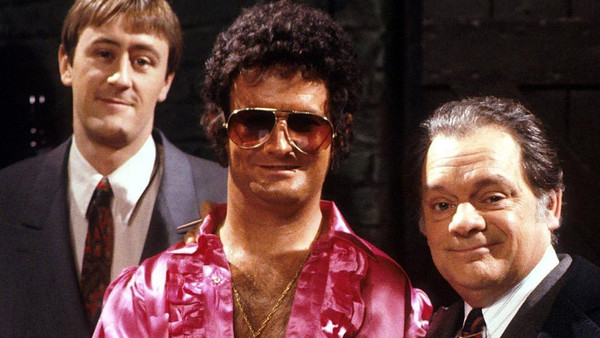 Despite Only Fools and Horses' final episode airing on Christmas Day 2003, the show has continued to bring much joy to viewers over the years. John Sullivan's classic sitcom detailing the day to day activities of two illegal market trading brothers remains one of Britain's most loved programmes and can be viewed almost daily on a variety of TV channels, as well as Netflix and BritBox. Not only that, but the creme de la menthe of sitcoms has had a revival as a Westend musical over the past few years.
The main characters who graced the programme over its twenty-one-year stint on television are well-loved, but John Sullivan's writing encompassed a much larger range of characters. Being set in London, Sullivan illustrated the variety of the city through various one-off appearances. While many were merely present as plot devices to show off the Trotter brothers' ill-attempts at pickup or failed business plans, others added a unique flavour to their respective episodes.
Some of these characters are remembered for the entertainment they brought into individual stories, while others helped establish the deeper motivations of their counterparts. The main characters only had so much wiggle room, so these supporting personalities injected the show with more comedy, more drama, and more progression.
11. Mad Axeman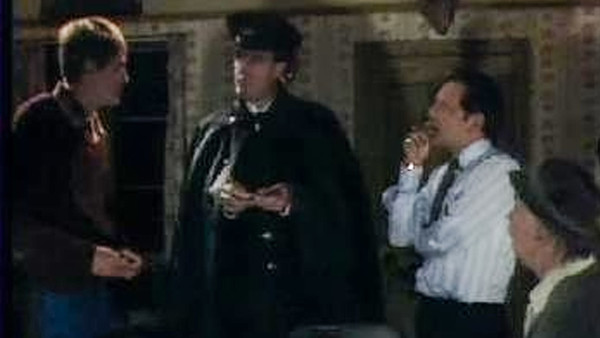 In Series 3's criminally underrated 'Friday the 14th,' the Trotters have gone to Cornwall for the weekend to do a spot of illegal fishing. While spending the night in a cottage, the family come face to face with an escaped axe murderer.

The escaped psychiatric patient was played by the Shakespearean stage actor Christopher Malcolm. Malcolm's experience in theatre added to his performance as he was overly expressive and comically in this antagonistic role.
He conveyed the tormented psyche of the mad axeman tremendously well and added a level of unpredictability. Of course, nobody really expected Del to get hacked to pieces, but Malcolm's large stature, soft groans as he sipped at a glass of whiskey, and his booming voice when he was asked to repeat questions added tension on screen.
The mad axeman was equally comical as he was serious, but the comedy was coming from the reactions of David Jason's character, as it should have been. While this portrayal of a psychiatric patient hasn't aged very well, he is still an enjoyable character when viewed through a 1983 lens.
The occurrence of the patient in the episode highlights the lengths Del will stoop to make a quick buck. At the closing of the episode, the psychopath challenges the wheeler-dealer to a game of snooker (the table, balls, and cues all exist in the mind of the patient). Del reluctantly agrees, confirming that he will likely lose.
The axeman shouts at Del, telling him he hates winning. Upon hearing this, Del's worried expression breaks into a cunning smile, as he asks if they should play for a tenner a frame. Ever the opportunist is Del.