12 Actors Who Screwed Up Their Big TV Chances By Getting Fired
This list includes multiple references to Charlie Sheen.
We usually think of television actors and actresses as having it good, especially when they land a role on a successful show. Yet, recent years have seen high profile actors fired from their shows after exhibiting bizarre behavior and often crossing the lines of decency. Whatever the cause, these actors and actresses lose the success they worked so hard to obtain and often find it hard to reestablish themselves in Hollywood. And, to make matters worse, their foibles are broadcast in the tabloids for all the world to see, cementing their reputations for years to come. It's happened many, many times over the history of television and it will continue to happen as long as actors and actresses remain imperfect people. These are the top 12 actors and actresses who seriously screwed up a big television gig by being fired. Some of them were fired for personal reasons while others were fired for practical reasons. Yet, what they all have in common is that they were a part of a big-name television show... and blew it.
12. Mackenzie Phillips - One Day At A Time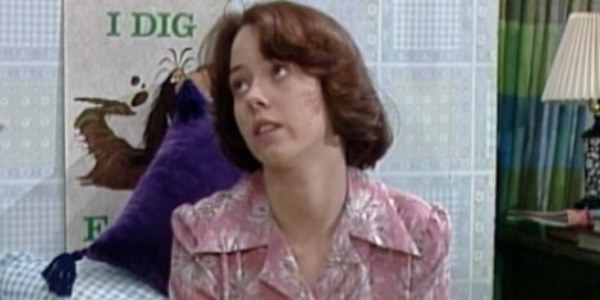 In the 1970s, Mackenzie Phillips was one of the hottest rising child stars. In 1975, One Day at a Time premiered, and Phillips was cast as the oldest daughter, the boy-crazy Julie Cooper. Like many child stars, though, Phillips went off the deep end. By her own admission, she had started abusing drugs at the age of eleven when her father started supplying her with them, which Phillips claims eventually fueled an incestuous relationship between father and daughter. During the third season of the show in 1977, she was arrested for public drunkenness and possession of cocaine. Phillip's behavior began to spill over to her work on One Day at a Time, where she began to show up to the set late and was even incoherent at some rehearsals. The producers of the show ordered her to take a six week break and seek treatment but, when she continued using drugs, they had enough and, in 1980, Phillips was fired from the show. Amazingly, unlike most of the other stars on this list, Phillips was given a second chance. After two overdoses that nearly proved fatal, Phillips entered a treatment program and seemed to be doing a lot better. She was invited to return to the cast of One Day at a Time in 1981 during the show's seventh season when her character, Julie, had her first baby. By 1982, however, Phillips had resumed abusing drugs and alcohol, and she was fired for good.