12 TV Shows You Didn't Know Were Linked
11. Breaking Bad And The X-Files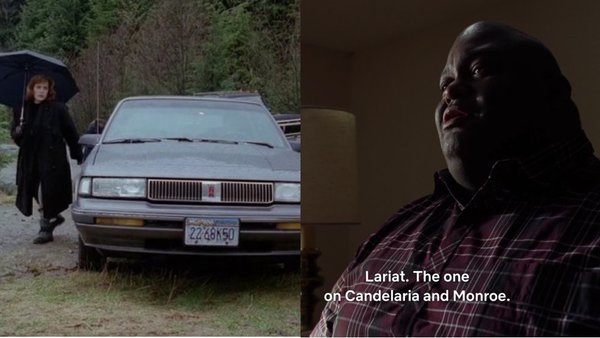 It makes sense for these shows to have a minor connection, seeing as Breaking Bad's creator Vince Gilligan was a part of X-Files as a writer and producer. His time with the show clearly meant a lot to him, as he made an effort to include this less noticeable aspect of the creepy Sci-Fi series in his breakout solo hit.
In season five episode thirteen of Breaking Bad, Hank interviews the bumbling and petty criminal Huell, who reveals some information about the car service he used to move Walter White's money. After being asked where he rented the van from, he answers, "Lariat, The one on Candelaria and Monroe".
Scully and Mulder often rented cars to travel for their exploits, and upon the back of each one was a label for the rent-a-car company Lariat. The decision to use the same fictional business was clearly intended to be a treat for those who noticed and acts as a tangible link between Breaking Bad the and X-Files.
It's a shame these properties never crossed over fully, because who knows what would have happened if Heisenberg encountered extra-terrestrials.