15 Best British Sitcoms Of All Time
"If you were to ask me to name three geniuses, I probably wouldn't say Einstein, Newton... you know. I'd go Milligan, Cleese, Everatt. Sessions." - David Brent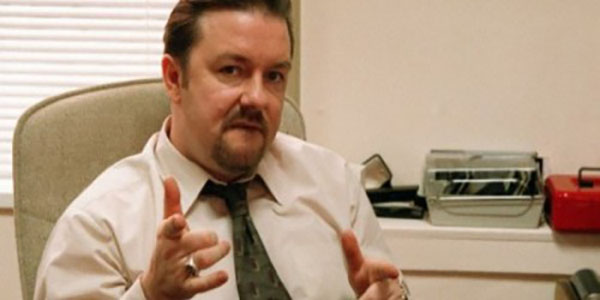 BBCAlthough David Brent will always choose highly unorthodox means when expressing himself, it is difficult to entirely disagree with the overall sentiment of his message. Yes, the sheer audacity of placing John Sessions on a higher pedestal than Albert Einstein is pretty ludicrous €" but it is undeniable that comedy performers are given far less credit than they warrant. The British comedy scene has delivered in producing decades of exceptionally high quality, well-written and original TV shows €" with fantastic replay value. Sure, the UK also dispersed On the Buses on to our screens with no pre-warning about how feeble the sitcom's attempt at comedy was actually going to be €" but you're not always going to pull a Christmas cracker and get the cool yo-yo, sometimes you will end up with that plastic whistle that doesn't work properly. That is just the nature of life. Overall, British comedy has been amongst the finest in the world and this list aims to pay homage to some of the very best. Read on to see if you agree with the fifteen comedies that have been selected as the greatest of all time... *SPOILER* On the Buses did not make the final cut.
15. Absolutely Fabulous
BBCAbsolutely Fabulous masterfully pokes fun at a self-indulgent, shallow and appearance-obsessed society €" frankly if you€™re looking for a show with morals and guidance (in the traditional sense) AbFab is probably not for you. The two main characters simply want to live the high life, binge-drink and look beautiful, with few regards beyond their superficial habits. PR agent Edina €˜Eddy€™ Monsoon and her best friend - fashion magazine sinecure Patsy Stone - are a pair of middle aged women with offensive loose tongues and a desperation to appear fashionable at all costs; so throw in a whirlwind of various daily alcohol concoctions and you have a fine underlining base for a comedy TV show. Their battle with growing older is also a heavy feature on the show - which was illustrated to perfection on Eddy€™s fortieth when the birthday girl put out her candles via the use of a fire extinguisher. Eddy€™s excessive lifestyle and reckless nature often obligates conservative, straight-laced daughter Saffy to come to her mother€™s aid; which in turn makes the high school (and later university) student bitter and resentful. The unconventional mother and daughter relationship is also a primary source of humour for the show.