20 Best TV Shows Of 2018
The best TV of the year, from the likes of HBO, Netflix, Amazon, and many more.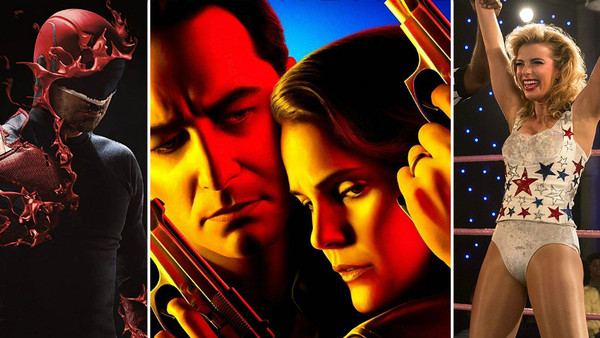 When it comes to television in 2018, it's definitely been a case of quantity over quality. It hasn't been a year defined by a single series or network, but simply by the sheer volume of shows on offer, whether that's from a traditional broadcast network like NBC or Fox, a streaming giant such as Netflix, Amazon, or Hulu, or one of the many new players on the market, with everyone from YouTube to Facebook now producing original content.
With over 500 scripted shows estimated to have been produced, it makes for an awful lot of noise, which is perhaps why TV this year has been pretty good rather than really great, save for some notable exceptions. It's also worth noting, especially when preparing an end-of-year list, just how impossible to is to watch everything, no matter how hard you try. There's always going to be something that you didn't get to, even if you know it's going to be good (The Terror and Pose are two such examples for me this year).
Then there are the shows that, despite impressing, just missed out on making the grade. Some honourable mentions in 2018 go to the British drama A Very English Scandal, Netflix's Chilling Adventures of Sabrina and Big Mouth, HBO's Succession, and many others that could be named here. There was some tough competition, but these hilarious sitcoms, powerful dramas, and shows that completely blur the lines between the two, were the best of the best in 2018.