20 Mind-Blowing Facts About Brooklyn Nine-Nine
Terry does love trivia.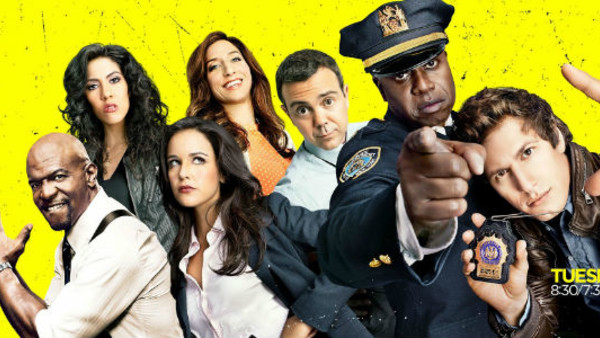 At first the future of the detective squad seemed uncertain. Although season one met with critical success, winning two Golden Globes just halfway through its first season, its ratings were somewhat drowsy. When Fox announced they were moving the goofball sitcom to Sunday night, many had their doubts the show would live to see another renewal. Those doubts have proved unfounded. Season 2 was just as great as the first, and a third season was confirmed back in January 2015, which has been continuing the show's run of quality and guaranteed laughs. Now, as the show returns from its mid-season break, it has been moved from Sunday nights back to its original slot on Tuesdays, which should give it an even bigger chance of success. The secret to the show's success seems to be largely due to its tried and true model of workplace humour. Produced by the same team behind Parks and Recreation and The Office, producers Michael Schur and Dan Goor decided their trademark formula would do well in a police setting. They weren't incorrect. Of course, what really makes Brooklyn Nine-Nine stand-alone is its exceptional cast. Andy Samberg is perfect as the show's goofy lead, but Nine-Nine's choice for its overly serious police captain left people astonished. Casting Andre Braugher, known only for his work in hard drama, may have seemed brave at the time, but turned out brilliant. His deadpan delivery is often so screamingly funny it could make an audience of coffin nails cry. This obvious compilation of fantastic people has many fans questioning what it's like to be on set with such a funny group. With some digging, these are twenty interesting facts about the show that will help solve the case for you.