20 Mind-Blowing Facts You Never Knew About The Big Bang Theory
Secrets, revelations and the reasons you love CBS' greatest show.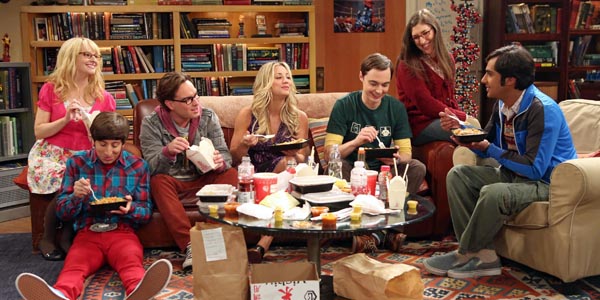 The Big Bang Theory is now well into its eighth season, and has so far garnered millions of fans around the world thanks to its commitment to geek culture, science related jokes and generally easy to love characters. Even despite losing the time slot which arguably attracted all those fans, viewing figures of the show continue to remain strong. Such is the popularity of the comedy, network CBS recently renewed it for another three seasons that will see the show through to its tenth season, making it one of the longest running live sitcoms on television. Few other shows can claim to have matched Friends for longevity. As the show continues to grow, so too do the mind-blowing facts about it. Most of those are about what goes on behind the scenes of the show, or how characters are created and even awkward discussions with potential guest stars. Having said that, there are some absolutely unbelievable things that have simply never came to light. For example, have you ever found yourself wondering what Penny€™s second name is? Similarly, have you ever found yourself pondering the origins of both Leonard and Sheldon€™s names, or the origins of Soft Kitty? Maybe you€™ve always been curious how Bernadette got her noticeable voice, or whom Raj really wants to be with? Well here is the right place to be; as we€™ve compiled a list of 20 mind-blowing facts you probably never knew about the Big Bang Theory simply to satisfy your curious mind.