20 Mind-Blowing Facts You Didn't Know About Hannibal
Get your teeth into these succulent slabs of viscera...er, trivia.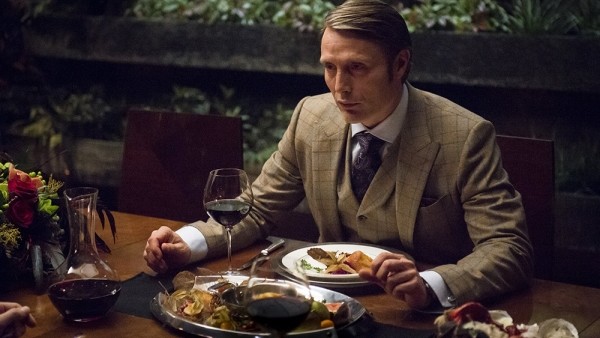 Apparently cannibals are really popular. Thomas Harris had already earned himself no small amount of fame (or cash, for that matter) off the back of his Hannibal novels, pulpy crime thrillers about a well-spoken gentleman serial killer with a penchant for human flesh who somehow finds himself relied on as a criminal profiler by the FBI.
Somehow the character reached even dizzier heights of fame when he made the leap to the big screen, reaching its peak with the Oscar-winning Silence Of The Lambs. After Anthony Hopkins made the Hannibal role his own it seemed unthinkable anybody could replace him, let alone make the franchise any more popular.
Then Mads Mikkelsen and the Hannibal TV show happened, filling in Dr Lecter's back story and introducing a new audience to his creepy charms. In three seasons Mikkelsen, Hugh Dancy as FBI agent Will Graham and showrunner Bryan Fuller put together a cult hit that made Hannibal even bigger than ever before.
Sadly, cult followings don't pay the rent, and the show's been cancelled. Still, it managed three glorious seasons of gory, beautiful television, and managed to cram a lot in there – such as references to its source material, Fuller's past work, worryingly delicious looking food...but no butt cracks. That was a bridge too far for NBC, apparently.
All of that and more make up the twenty mind-blowing facts you didn't know about Hannibal. 
20. Each Episode Is Named After A Different Foreign Food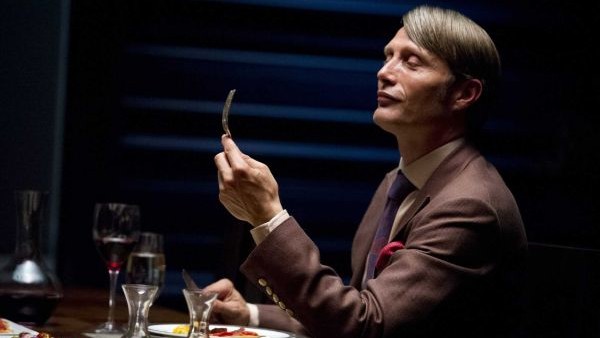 Some will tell you that each episode of Hannibal gets its title from a course of a meal, but that's not quite correct. After all, there aren't thirteen courses in a French meal as there are thirteen episodes in the first season, and as quirky as they might be over there they don't dedicate entire plates in their dinner to eating "Oeuf" (egg) or "Fromage" (yoghurt).
Instead, each episode of Hannibal is named after some delicious foreign food stuff, as most often cooked and served up by the champion chef Dr Lecter (often subbing out some traditional ingredients for, say, a human lung or something like that). Besides being a creepy merging of quality dining and cannibalism, the names are often significant.
Like how the series premiere was called "Apéritif" (the drink you have before a French meal), with the third season's first episode "Antipasto" meaning a similar thing in Italian cooking. Meanwhile the seventh episode of season three skips to "Digestivo", the drink you have at the end of a French meal – because the finale is in sight.