20 Mind-Blowing Facts You Didn't Know About The Walking Dead
Even in the zombie apocalypse, there's still time for selfies.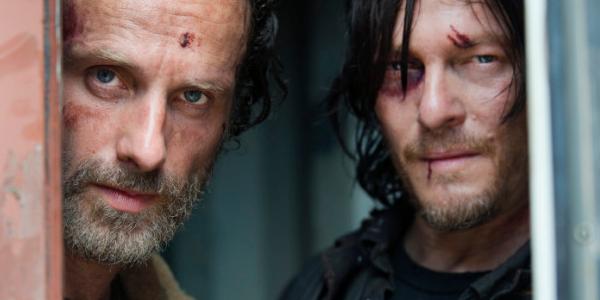 Just two more weeks guys. You can do it. February 19th is the date that The Walking Dead returns to our screens, picking up with the latter half of the show's fifth year after the somewhat traumatic mid-season finale which still seems to make things fall into everyone's eyes somehow. In the mean time, it might be appropriate to take stock. Like the plucky survivors themselves, whenever they're blessed with a quite moment in a safe haven, will reflect, contemplate, and then start bickering with each other about who used up all the ammunition/beans/birth control. Five seasons deep, The Walking Dead has gained a huge fan base and built up a similarly massive mythology. Characters have come and gone, backstories have been delved into, Easter eggs have been cleverly concealed. Have you ever stopped to consider them? From the top killer of the Rick Grimes Brigade to Abraham's pre-zombie life, from the method-style commitment of its young actors to the mysteries of time and space, here are twenty mind blowing facts you didn't know about The Walking Dead.