20 Mind-Blowing Facts You Never Knew About Star Trek
It's life, Jim. But Spock never said this.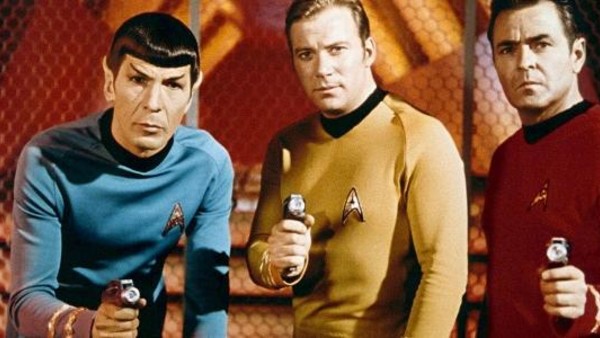 Being a Star Trek fan means having to remember a lot of trivia. For one thing, you have to decide what you call yourself, since followers of the show have been called €œTrekologists,€ €œTreksters,€ €œTrekkies,€ and €œTrekkers,€ with much debate going on with regards to the latter two, which some still find offensive and consider to mean different things. Moving swiftly away from that can of worms/air vent of tribbles, Star Trek: The Original Series €" as it's come to be known €" remains one of the most successful, beloved and popular science fiction properties on the planet. It began as a humble series of three seasons, cancelled before it got a chance to get its hooks in. It has since blossomed into the biggest sci-fi franchise in history, earning a cult following in re-runs which lead to four more separate TV series, movies which recently got rebooted and are box office smashes, not to mention countless video games, books, comics, and other spin-off materials. There's a lot out there for a Trekkie €" sorry Trekker €" wait, or is it Trekkie? €" to get their heads around, and no mind meld has worked between a human and a television franchise. You can't possibly know everything. Which is why even the most ardent fan may be unaware of these twenty mind-blowing facts you never knew about Star Trek.