20 The Office Quotes To Use In Everyday Life
Shockingly, some of these are from Michael Scott.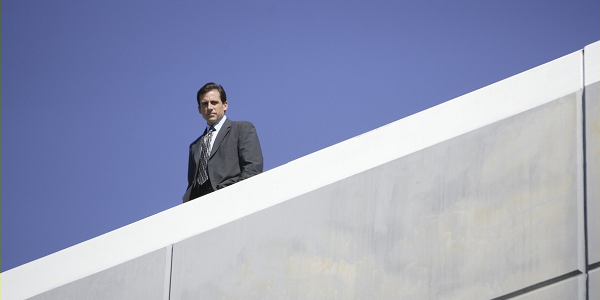 With The Office in 2001, Ricky Gervais created a brilliantly dry and hilarious look at the lives of ridiculously "ordinary" and, for the most part, uninteresting characters in a paper company office. In 2005 Greg Daniels adapted the show for American audiences and although it started out transplanting that horrifically awkward element, it became more sure of itself as it grew and turned into something warmer and more broadly funny. With such a balance between silly and clever humour and of semi-normal characters among the more larger-than-life ones, the show struck comedy gold and there are hundreds of hilarious quotes as a result. The show's greatest creation is undoubtedly Michael Scott; the office boss with good intentions but a lack of social skills and aura of ignorance that make him an absolute joy to watch. Steve Carrell absolute kills it as Scott and delivers the vast majority of the show's best material. Michael's ignorance to so many things, contrasted with his superior opinion of himself make him the perfect vessel for so many misguided pieces of advice, politically incorrect statements and just idiotic utterances in general. This list could easily be populated with just Michael Scott gems, but luckily enough, the rest of the cast have their fair share of great lines too. Among a gang of office idiots are the likes of Jim and Pam who deliver most of their funniest lines either at the expense of one of their co-workers or (alongside straight man Oscar) simply just as a reaction to their silly office antics. Then you have Dwight, the extremist of the office, whose, let's say unique, opinions on the world are always a great source of laughs. The Office ran for 9 solid seasons and because of it's excellent writing, cast, and it's devotion to always being hilarious and down-to-earth, there are a great many quotes to be found. Here are 20 of the best, which feel very appropriate to use in everyday life.
20. "Wikipedia Is The Best Thing Ever. Anyone In The World Can Write Anything They Want About Any Subject, So You Know You Are Getting The Best Possible Information." - Michael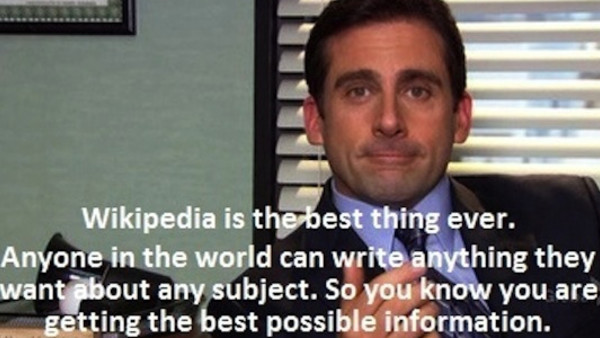 Episode:
The Negotiation (3x19) Michael naively praises the merits and credibility of Wikipedia.
When to use it:
Defending your use of the beloved Wikipedia as a reference for a college essay.