24: Live Another Day - 10 Reasons To Be Excited For Jack Bauer's Return
Jack Is Back.
24 was revolutionary at the time of its 2001 conception: the action-slammed, adrenaline-fueled television drama ran for eight seasons, as well as a feature length TV movie. The show was and still is a surefire success, whose enduring appeal was based upon both its unique, real-time approach to story telling and an iconic lead character. The series of course follows CTU (Counter Terrorist Unit) operative Jack Bauer fighting in the name of the United States to end impending terrorist attacks on various locales such as Los Angeles, California and Washington D.C. He fights like a man possessed, to save his life, and those of his family, friends, love interests, and key political figures including the President on multiple occasions. 24 concluded with its eighth season, and since then fans have been tentatively teased of an impending big screen outing for Bauer, but despite several apparently false starts, the show is now set to return to the small screen with 24: Live Another Day coming this May, and though fans will already be excited, there are some significant reasons why that will be one of the most important dates on the TV calendar this year...
10. It's Coming At The Perfect Time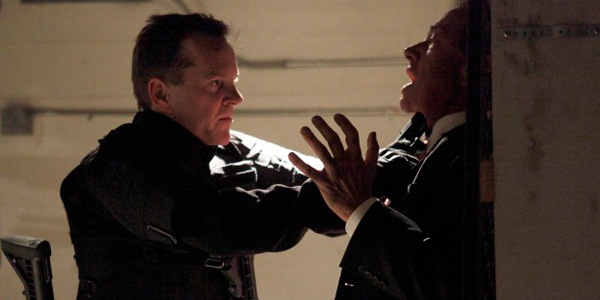 Summer shows are never quite the stuff of legends. Composed mostly of game and reality shows, and few substantial, quality dramas, summer time has deservedly earned a bad reputation for being an unfortunately lacklustre time for television. The upcoming summer drought is a perfect time for 24 to air, because teenagers are home and bored, and it is generally more appealing to stay up later when the nights are light. The slot also means that there is less competition from other shows, especially shows of its type-which tend to air in the fall season, and often continue through spring. Ultimately, you should be excited for 24 airing this summer because it will be vastly entertaining compared to the typical summer television fare, and if it is your first forray into the show, it's more than likely it will lead to some serious binge-watching.