25 Mind-Blowing Facts About The West Wing
Sidney Poitier as Josiah Bartlett? It just wouldn't be the same...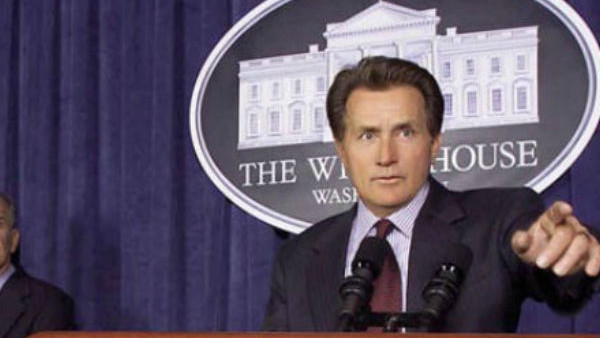 Few political dramas have ever captured the imagination of the public quite like The West Wing. Running for seven seasons, with 156 episodes in all, the programme brought American politics to the fore and also revolutionised the filming of television shows with its famous "walk-and-talk" scenes.
The brainchild of creator Aaron Sorkin, the programme was set in the West Wing of the White House, with the series following fictional Democratic President Josiah Bartlet and his political staff during their two-terms in office and ran between 1999 and 2006.
Although certain things about The West Wing are widely known - like the fact that Sorkin quit the show after a dispute with network NBC - other interesting facts are not as commonly appreciated.
For example, it is not widely-known that there were five actors who were considered for the role of President Bartlet before Martin Sheen accepted it. Also, the programme would have had a very different ending had John Spencer, who played Leo McGarry, not died during the filming for the seventh and final series. And, it is not commonly-known that the romance between White House Press Secretary Claudia Jean "CJ" Cregg and Washington Post reporter Danny Concannon was actually based on a similar real-life relationship.
So, here are 25 mind-blowing facts about the hit American political drama The West Wing.
25. President Bartlet Was Not Meant To Be A Regular... He Was Originally Only Supposed To Make Cameo Appearances In The Show
Originally, creator Aaron Sorkin's intention was for President Josiah Bartlet to only to be seen from the back at he walked around a corner - or to only speak very occasionally - with the focus of the show instead on the others who worked in the West Wing of the White House.
Martin Sheen's contract to play Bartlet only included four of the first 13 episodes, yet he was by far the best received of the original cast and his presence on screen gave the show an added dimension.
Sorkin therefore decided that Bartlet would continue throughout as one of the main characters - with Sheen playing the role magnificently.