25 Most Hotly Anticipated New TV Shows Of 2019
Star Wars, comic books, beloved novels, and much more are coming to the small screen in 2019.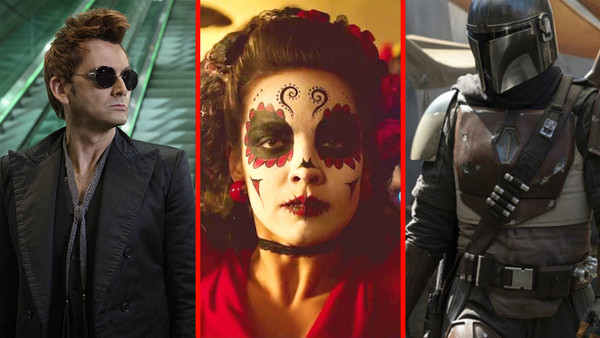 2018 has been an... interesting year, but as it begins to draw to a close it's a time for not only looking back and reflecting on the last 12 months, but also looking ahead to what 2019 has to offer.
The new year is on the horizon, and with that comes a whole lot of new pop-culture releases to be excited - and 2019 promises to be a massive one in that sense. At the cinema, Disney's releases alone could fuel the entire industry, with Avengers: Endgame, The Lion King, Toy Story 4, Frozen 2, and Star Wars Episode IX all likely to break the $1bn barrier, and that's before you include new offerings from the likes of Quentin Tarantino.
Elsewhere across the pop-culture spectrum, there's The Last Of Us 2, a new Handmaid's Tale novel from Margaret Atwood, albums from pop royalty, and even a Spice Girls world tour. In TV, there are a number of huge returning series, including Stranger Things Season 3, Big Little Lies Season 2, Fargo Season 4, True Detective Season 3, and the small matter of the FINAL SEASON OF GAME OF THRONES. But it's not all about the 'old' shows, not in Peak TV. There will, of course, be a million (ok, a few hundred) new shows launching next year. These are the ones you need to pay attention to.