27 Hottest New TV Shows Coming In 2015
Just press record.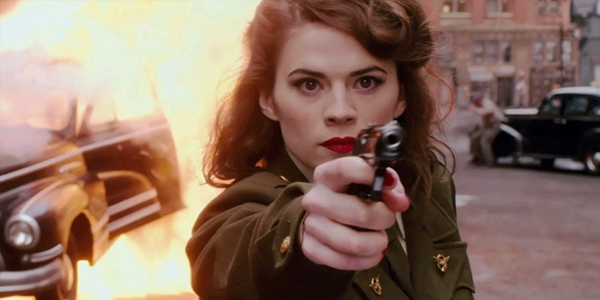 It's only a couple of days into 2015 and already fans have been treated to two major milestones on the TV calendar with the debuts of both Agent Carter and Lee Daniels' Empire. To say those are the least of this year's small screen goodies is an understatement: thanks to the successes of gigantic TV event shows over the past few years money has been flowing more steadily back to the supposedly lesser little brother of cinema, and the results are a packed roster of delights. And the good news is it's not all Ryan Seacrest and America's Funniest Brain Injuries: even without the usually more eye-catching announcements of the Fall/Winter schedule, the strength of upcoming projects is simply phenomenal. Not only will superheroes make even more of an impact on the small screen and Netflix, but there will be massive returns for some of the most loved shows of the past few years: and that's not even to mention the raft of new (and revitalised) projects that will be eating up your storage space throughout the next twelve months. Inevitably there are some shows that look iffy at best - the new take on The Odd Couple with Matthew Perry has potential disaster written all over it - and there are others that will pick up millions of viewers without really having to try thanks to the strength of the brand. like CSI: Cyber. Those aren't intriguing or potentially awesome enough to qualify here, but even without them, there's an awful lot to be excited about for TV fans in 2015...
27. Narcos
Showing:
TBA The true-life story of the rise of the Columbian drug cartels, centring on notorious kingpin Pablo Escobar (played by Wagner Moura) and Javier Pena (Game Of Thrones' Pedro Pascal) - the agent hell-bent on bringing him to justice (and killing him). The show will boost Netflix's original series, and showcases the considerable talents of Jose Padilha whose Elite Squad work was a damn sight better than his Robocop.
The Selling Point:
It's a remarkably gripping story, which deserves the extended format, and which is packed with talent.
The Concerns:
Robocop is still a pretty bitter pill to swallow. But hopefully Padilha can unlearn all of those issues.