30 WTF Moments From Arrow's Season 4 Premiere
Treachery, a mystery death... and was that really Hal Jordan?!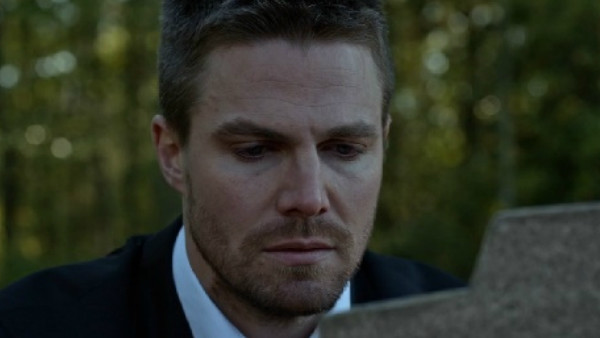 Having amassed quite the fanbase, The CW's Arrow has given fans many a WTF moment over its three-year run, and the opening episode of the show's new season suggests that there's plenty more shocks, surprises and facepalms set to come.
Season 4 of the Stephen Amell-headlined show returned to US screens on Wednesday night, with the stage set for a new attitude for our titular hero. Given how Arrow is set to become a lighter show and more in line with sister-show The Flash, many were left wondering if some of its grim and gritty charm would be lost along the way.
If the first episode of Season 4, appropriately titled Green Arrow, is anything to go by, it looks like destruction and high consequences are certainly the order of the day as the show moves forward with a season revolving around Neal McDonough's villainous Damien Darhk.
So with the return episode now in the books, let's have a look at those moments that had you murmuring WTF for the right or wrong reasons.
30. Happy Mundanity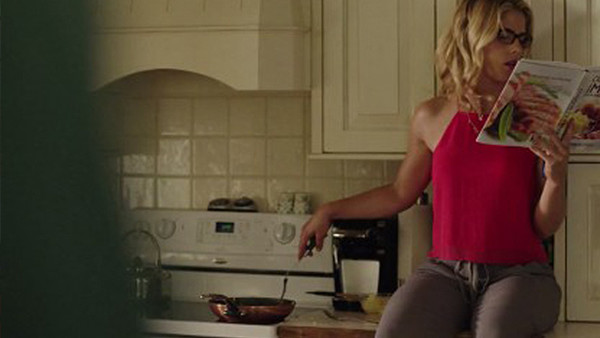 So from superhero and genius computer geek to jogger and cook? Well that's certainly something of a lifestyle change.

As we catch up with Oliver Queen and Felicity Smoak, that's exactly where we find this duo. Ollie has become one of those jogger sorts, whilst poor Felicity is left in the kitchen to practice her housewife skills.
Given how the pair were last seen driving off to their fairytale future, the big question is just how long they can last before the hero itch becomes too much.