50 Greatest British TV Comedy Characters Of All Time
British comedy may not be in quite as healthy a position as it used to be, but for good reason classic shows like Fawlty Towers, Only Fools & Horses and Rising Damp are still counted as among the best British TV products of all time, while relatively newer shows like The Inbetweeners, The Office and Shameless have inspired US spin-offs. The success of the shows relies on the strength of their writing and even more so the appeal of their characters - they are the charismatic anchors who inspire audiences to return, with eminently quotable catch-phrases and immediately recognisable quirks. As a lifelong lover of British comedy, I've created a list of 50 characters (no more than one per show) representing what I feel to be the best of the genre. So without further ado, I present in alphabetical order The 50 Greatest Fictional UK TV Comedy Characters of All Time.
1. Sir Humphrey Appleby €" Yes, Prime Minister
One of many great characters portrayed by the legendary Sir Nigel Hawthorne , Sir Humphrey Appleby is the devious, scheming Cabinet Secretary in BBC Classic Yes, Prime Minister. Hawthorne won four thoroughly deserved BAFTAs for the role, which was recently resurrected for the London Stage (played by Henry Goodman).
2. Keith Barret €" Marion and Geoff
Some of Rob Brydon€™s finest comedy work on display here, in the form of innocent taxi-driver Keith Barret. Keith delivers a serious of monologues about his life in mockumentary format, and the viewer becomes aware of his wife Marion€™s affair with colleague Geoff long before Keith himself figures it out. At least the character got his own spoof chat show on the BBC afterwards, dedicated to finding the secret of a successful marriage.
3. Nathan Barley €" Nathan Barley
Only 6 episodes were ever made of this Channel 4 sitcom, but the character€™s popularity endures to this day. Nathan Barley is a parody of the worst aspects of the internet generation, acting as a webmaster, DJ and self-professed guru of cool. Nathan€™s work is constantly chosen over that of much more talented artists simply because of an assumption by publishers and broadcasters that the online market is more worthy of attention. The sitcom works so well because the hideous character is sadly all too believable.
4. Mr Bean €" Mr Bean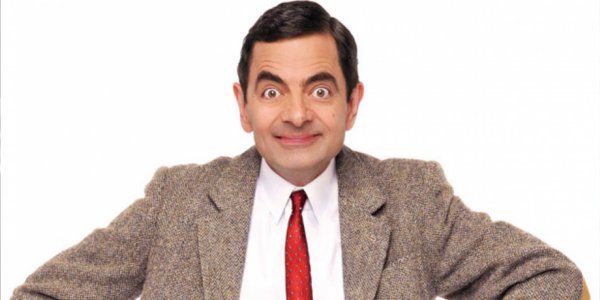 Rowan Atkinson is a master of physical comedy, and this character is one of the most instantly recognisable comedic figures in the world. The gormless, infantile Mr Bean (created by Rowan Atkinson during the course of studying for his Masters degree at Oxford) meanders from one disaster to the next, completely unable to understand the world in which he lives. Although that didn€™t stop him from recently showing up in the opening ceremony for the Olympic games.
5. Tim Bisley - Spaced
Few actors do the straight man as well as Simon Pegg, and Tim Bisley is a champion of the every-man. A passionate follower of comics, star wars, video games and skateboarding, Tim moves in with Daisy after his girlfriend Sarah dumps him. What follows are two seasons of surreal comedy magic, as the pair reference pop culture constantly, interact with their colourful neighbours and landlady, and generally navigate their way uncertainly through life.