6 Reasons Why You Should Be Watching The Americans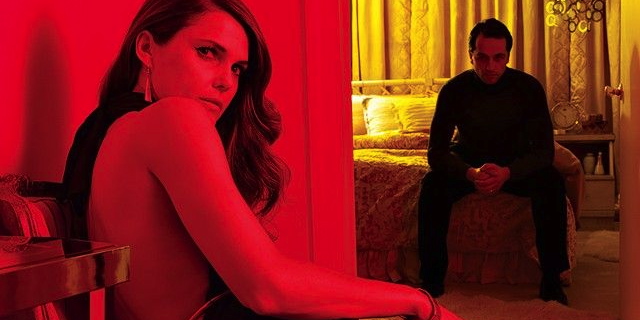 FX has established itself as a network that knows how to do drama. Gritty dramas like "Justified" and "Sons of Anarchy" are some of the best shows on TV, and "The Americans" can now join their ranks. If you have no idea what "The Americans" is, you're simply doing it wrong. The show's complex plot can actually be summed up quite simply: Elizabeth (Keri Russell) and Philip Jennings (Matthew Rhys) are a normal couple with two children, living in a D.C. suburb in 1980s Cold War America. The kick is that they're secretly Soviet KGB agents who were paired up to pose as a everyday American couple. Meanwhile, they are infiltrating the Reagan-era government, kicking ass and taking names. Basically, this show is awesome. It's dramatic, violent, sexy, intriguing and sometimes very funny. With only one episode left of the first season, here are six reasons (in no particular order) why you should catch up on "The Americans."
Minor spoilers
.
6. The Wigs
With spies there are disguises and with disguises there are wigs. On "The Americans," the wigs are in endless supply and are always entertaining. Philip and Elizabeth are almost never without a wig in each episode, as they have to disguise themselves for various assignments they've been ordered to or want to carry out. While some wigs are only used once, some give Philip and Elizabeth a new persona. The most entertaining is Philip's "Clark," who begins an affair with FBI secretary Martha in order to gain information.
Ian Zelaya
Recent graduate of Towson University, with a B.S. in Journalism/New Media. I enjoy Chipotle, red wine and 'Game of Thrones,' preferably at the same time. Follow me on Twitter @ZelayaIan.
See more from Ian