7 Reasons Sherlock Series 4 Should Be The Last
Benedict Cumberbatch calls Sherlock series four "the end of an era". We agree.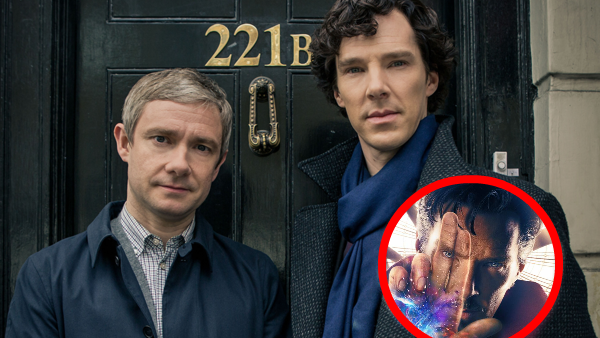 The Internet has been all a'tizzy this week over some comments from 'Sherlock' star Benedict Cumberbatch on the future of the show after its fourth series airs in early 2017.
"It might be the end of an era. It feels like the end of an era, to be honest. It goes to a place where it will be pretty hard to follow on immediately," he said. "We never say never on the show. I'd love to revisit it, I'd love to keep revisiting it, I stand by that, but in the immediate future we all have things that we want to crack on with and we've made something very complete as it is, so I think we'll just wait and see."
Now, let's be clear. His comments are not confirmation that the show will end in January and Cumberbatch himself is signed on for a fifth series. But just because the BBC have written series five into his contract doesn't mean that it's definitely going to get made, which will depend on all sorts of factors creatively, logistically and economically.
But it does make us think that the 'Sherlock' co-creators, Steven Moffat and Mark Gatiss, are driving the show towards a soft conclusion at the end of series four. We also reckon that the future of the show will be better served drawing to a close here and moving to one-off specials every few years. And here's why...
7. It's 'Elementary', Unfortunately.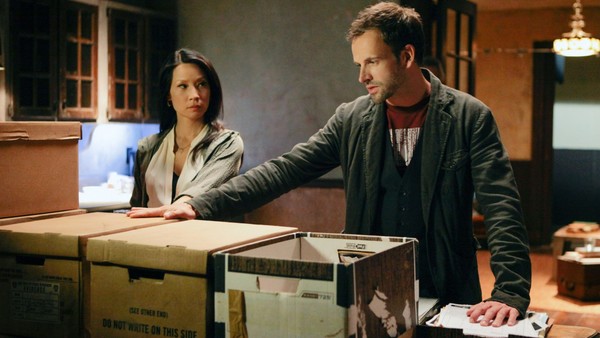 Series one and two of 'Sherlock' were an exciting new take on the original Holmes stories. Taking concepts and ideas from the canon and retooling them for the modern day. The exploration of the relationship between Holmes and Watson - one of the most reknowned double-acts in fiction - gave the show an extra edge that made it as much a human drama as an adventure.
A shift occurred in the third series and character was a much bigger focus than it had been before. This is no bad thing, except that it totally eclipsed the mystery and plot, which became background noise that the writers seemed to return to reluctantly. For Steven Moffat, whose most famous work outside of 'Doctor Who' and 'Sherlock' was his sitcom 'Coupling', it's not surprising that he prefers writing character more than plot. But it doesn't really work in this context.
How and if the balance will be redressed in series four remains to be seen, but we can say with confidence that the writing team would rather be writing a more character-focused show. If that's the case, 'Sherlock' would be better off ending here while Moffat and Gatiss launch a new, character-driven series and stop riding the Holmes "brand" just for the sake of it. If you're just using the character names and none of the story...you've become 'Elementary'.