8 Great TV Shows Unfairly Cancelled In 2014
8. Almost Human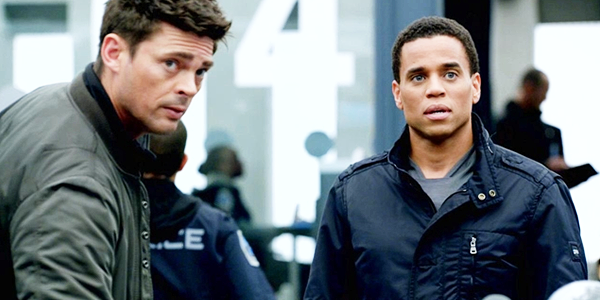 What it was:
We're still a little bitter about this one. Even with the disadvantage of a rocky start due to a delayed premiere date, Almost Human seemed to be in prime position for a season renewal. On the surface, the show was a futuristic look at the buddy cop genre; the rapport was natural between leads Karl Urban and Michael Ealy, and the week-by-week cases were as intriguing as they were satisfying. Even the character development was handled intelligently and effectively, which can be a rare occurrence in the world of television procedurals. While the idea of androids in law enforcement is definitely not a revolutionary one - see: Robocop - Almost Human approached the familiar concept in a way that was new and refreshing.
Where it went wrong:
When it all comes down to it, Almost Human didn't stand a chance against the FOX networks new Fall lineup. Though the program seemed like a shoo-in for a second season, take into account the returning shows like The Following, Bones, and Glee - along with newcomers Gotham, Empire, and The Red Band Society - and you'll begin to see where the cancellation comes into play. Each of the returning shows has the advantage of an already well-established fanbase, and the pilots seem unique and promising. Unfortunately, Almost Human wasn't popular or remarkable enough to make the cut. However, it's no secret that lesser programs have been given second winds in the past. If Almost Human had been allowed to continue its growth into the world of procedurals, we have no doubt that it would have blossomed into a wonderful show.