8 Potential Story Ideas To Expand The Breaking Bad Universe
Walter White Might Have Done It For Himself, But He Sure As Hell Left A Track Record Behind Him.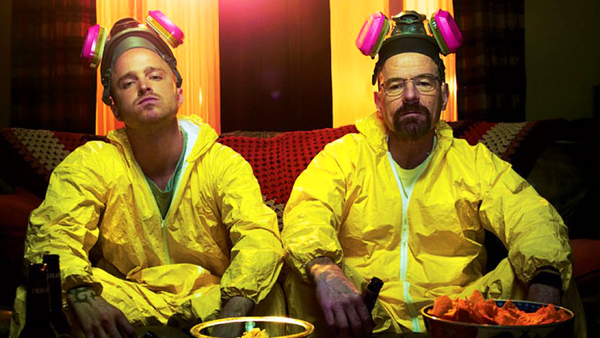 Breaking Bad finished six years ago, but the show is still a major presence in fandom, and television streaming culture.
With the property still living on with Better Call Saul, and, more recently, El Camino, the writers have shown that they take advantage of every insurmountable, or pocket-sized detail left open from Breaking Bad and still, make the criminal world feel suspenseful and important.
So a fan's mind can speculate what happened to the characters of Huell Babineaux, and Patrick Kuby, or wish that they'll see more from the dysfunctional duo of Brandon 'Badger' Mayhew, and 'Skinny Pete' Peter.
The following examples are narrative threads the writers, of Breaking Bad, have the best chance of continuing in either spin-offs or one-shots...
8. You Are The Guy
There is a reason that this pitch is here, before the rest. With actor Robert Forster passing, he has left a stellar CV behind him, and for Breaking Bad fans, a perspective of the unlikely innocence, and contentment in the criminal world of Albuquerque, with the performance of the hoover store owner, Ed Galbraith.
Being such a man at peace among the male cast of both Breaking Bad, and El Camino highlighted his character with a certain mystique. And due to his pulled back nature, we don't know many sides of this character, yet can assume that he probably has had his fair run-ins with drug cartel runaways and common hooligans.
With an untapped gallery like that under Galbraith's belt, it would be intriguing to see if he had any tales to challenge the ferocious Heisenberg, or the desperate Jesse Pinkman.
Exploring such a path would mean replacing the actor, or recasting a younger version to make sense within stated lore. Unfortunately this means it would be one of the most improbable of futures, since respecting the actor's legacy would be the right thing to do.