8 TV Shows Saved By Ridiculously Last Minute Changes
7. An Ex-American Football Player Was Going To Run Cheers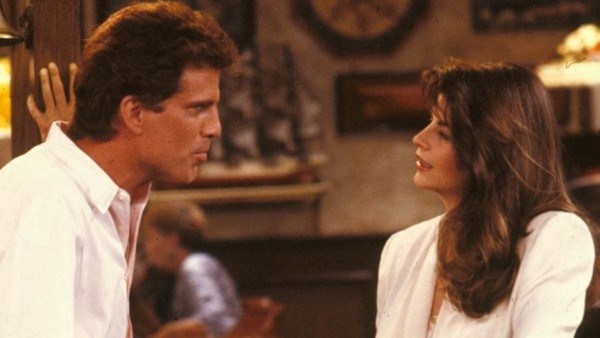 A classic ensemble comedy about a Boston bar where everyone knows your name, Cheers still holds up even today, unlike many of its peers. The sitcom launched the careers of Ted Danson, Kelsey Grammar and Woody Harrelson, amongst others, but at least of one of them came close to never descending those steps down to the Cheers bar.
The original idea for Cheers featured a former American football player behind the bar, with Married With Children's Ed O'Neill considered, along with actual ex-football player Fred Dryer. In the end Ted Danson won the role but his lithe frame made the American football backstory unsuitable. Instead, Sam's character was re-written as a former pitcher for the Red Sox baseball team.
Dryer did later appear in a guest stop as a sportscaster and old friend of Danson's Sam Malone, but it was clear that without Danson's easy going charm Cheers would not have lasted for an amazing 11 series.