9 Famous TV Characters Who Were Originally Much Smaller Roles
Imagine a world without Jesse!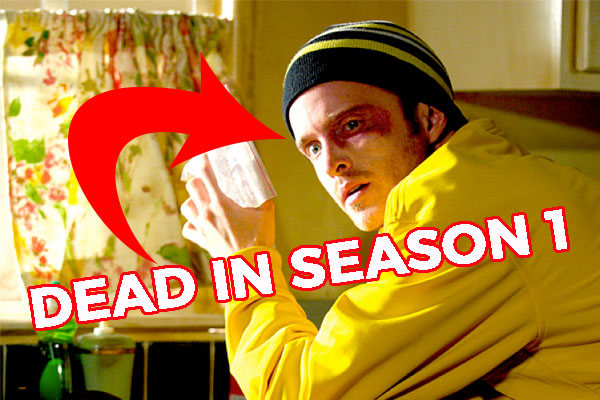 Television has become a dangerous place. It's a risk we run every time we get invested in a new show; our favorite characters might not be around for too long. It seems that more recently shows have developed an obsession with getting rid of beloved characters shockingly fast. Game of Thrones, The Knick, The Leftovers - all recent shows that showed no mercy in how top characters are dealt with.
Despite all the dangers facing TV characters, there are some that we know are too important to ever lose. Some characters are so intertwined into the success of the show that they would always be around. Can you imagine if Sheldon was just a recurring character on The Big Bang Theory? What if Daryl died in the first season of The Walking Dead? Or Daenerys was simply talked about on Game of Thrones and not seen?
As outlandish as those scenarios seem, they're not as far from reality as you may think. You might be surprised how close your favorite characters came to living much shorter lives. Their beloved heads were on the chopping block before being saved by last minute decisions, actors' persistence, or something akin to divine intervention.
Some went on to better the show in huge ways, others may have been better off gone, but regardless, it's hard to imagine these series without their key players...