Adrianne Palicki Confirmed For Agents Of Shield Role
Season Two of Agents of Shield looks set to be rather intriguing...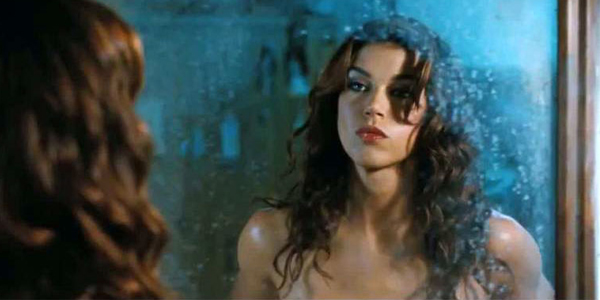 Adrianne Palicki will be joining the cast of Marvel€™s Agents of Shield as Bobbi Morse, better known as Mockingbird. The character has no superpowers, but was given a serum increasing her strength. Given the existence of Captain America in the Marvel Cinematic Universe it seems reasonable to assume that the two serums may be related. Palicki has starred in GI Joe: Retaliation, and was almost cast as Wonder Woman in a failed 2011 TV series. She is clearly no stranger to the genre, so her inclusion could provide an impetus to further ignite the series. Mockingbird is not a major comic book star, but by using the character in the TV series Marvel could be testing the water in order to discover how audiences react to the more obscure characters. Marvel has intentions to expand its universe by introducing new characters on the smaller screen, preventing the need for new characters to be debuted in a feature film. This does not mean that she is guaranteed a Marvel role on the big screen. Palicki is set to debut in the fifth episode of the second season of the series. There will be possibilities for the character to be further developed and recur, so this is unlikely to be a cameo included to appease loyal comic book fans. Since the revelation in The Winter Soldier that Shield has been silently infested by Hydra the Agents of Shield crew have been tasked with rebuilding the organisation from the bottom up. The comic book material places the character as a Shield agent, so it is possible that she may be introduced as a remnant of the fallen agency, or she may be introduced as a fresh start to the organisation. The character of Mockingbird had a brief romantic entanglement with Hawkeye, although given Black Widow€™s references to Jeremy Renner€™s character it does not look likely that this part of the source material will survive in the cinematic realm. The resources being poured into Agents of Shield prove that the show is not simply a money making opportunity for Marvel to capitalise on the popularity of the Avengers. There is a clear intention to make the show excellent in its own right, not just surviving through links to the wider universe. The second series of Agents of Shield is shaping up to be a rather captivating affair. Skye€™s father remains a mystery, Shield needs re-establishing, and now Mockingbird will be making an appearance. Far from thriving from leftover fame from the movies, this series looks set to survive on its own merits from here on out.
Create Content and Get Paid
---