Alan Partridge: Every TV Show And Movie Ranked From Worst To Best
Needless to say we had the last laugh.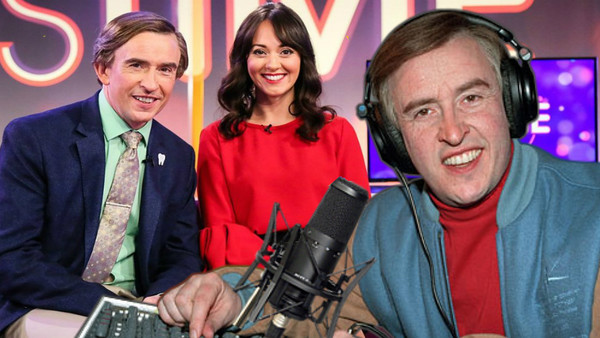 Alan Partridge is back on the BBC and it's a long overdue homecoming.
In-universe it's been 24 years since his disastrous Christmas special left his chat show without a second series and its host nursing a long-standing grudge with both Auntie Beeb and the whole city of London. But even in the real world there hasn't been a Partridge series on regular free-to-view TV in 17 years, so it feels good to have the iconic comedy creation back where he belongs.
Partridge hasn't been idle in the intervening years, though. No, he's shown up online and on Sky Atlantic, as well as live on stage for a 2009 tour, has published two "autobiographies", and got his own movie with 2013's Alan Partridge: Alpha Papa. Not bad for a relatively two-dimensional character from a 1991 radio show.
But how does Norwich's most famous son's latest broadcasting venture - One Show-style magazine series This Time - stack up next to his past work? Is it textbook Alan or will it lead to a downward spiral that leaves him driving to Dundee barefoot after over-indulging on the Toblerone again?
Let's take a Partrimilgrimage back through Alans past and find out.
10. Open Books With Martin Bryce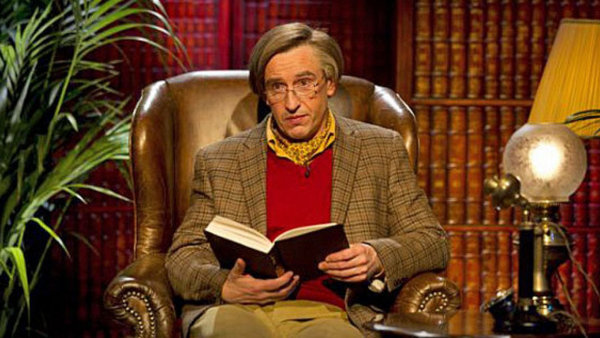 After not really appearing on our screens for most of the 2000s, suddenly the 2010s began with a bonanza of Partridge content. It seems that the new pair of writer-directors Neil and Rob Gibbons had helped to reinvigorate the character and star/co-creator Steve Coogan's interest in him.
Inevitably, some of this new material was going to be better than others and, of the various one-off specials made for Sky Atlantic, this appearance on "Norfolk's foremost forum for lovers of literature" is probably the weakest.
Open Books largely exists in reality, just as it does in universe, as an excuse to plug Alan's first autobiography (I, Partridge: We Need To Talk About Alan) and, as such, quite a bit of it just includes readings from it. Fortunately, the book (which in reality was also penned by the Gibbons brothers and Coogan) does indeed have Patridge's inimitable voice and is genuinely funny, but it's still a little like watching an extended advert.
Partridge has always had a, shall we say, unique way with words, so there are some good turns of phrase in this literary special (enjoy him highlighting how his skill with language meant that he changed his radio station's marketing from "the best of our output" to "the cream of our discharge"), but this really feels more like something that could be a segment in another show rather than a whole special of its own.