AMC's Preacher: Everything You Need To Know
Do not be afraid. Be very afraid.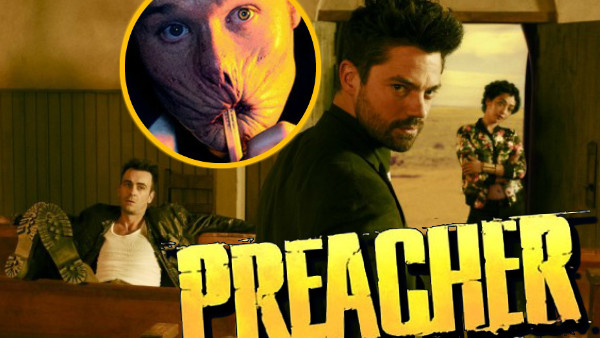 A small-town priest, his gun-toting ex, and an Irish vampire with an alcohol problem are all brought together in a world populated with characters from Heaven and Hell, and it's being made by the same guys who gave us movies like Superbad and Pineapple Express.
It all adds up to what may be the year's weirdest and riskiest TV show, but also one of the most exciting. Preacher, which will make it's long-awaited debut on AMC this coming Sunday, is based on the 90s comics of the same name by Garth Ennis and Steve Dillon (well-known for their acclaimed work on Marvel's Punisher comics).
That tells the story of Jesse Custer, a preacher in a small Texas town who gets possessed by a supernatural creature called Genesis (the product of an angel and a demon). After his church and congregation are destroyed, he travels across the USA on a mission to find God (yes, literal, actual God).
The TV series has been a long-time in development (an adaptation was first mooted way back in the late 90s), but it's promising to be an extremely dark, twisted, and funny show that should offer something for fans of the comics and newbies alike, and ahead of the pilot episode here's everything you need to know.
9. Who's Making It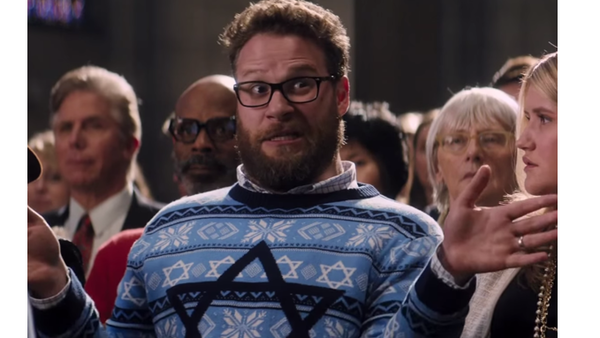 The show is being produced and airing over at AMC, who'll be hoping for even half of the success enjoyed by another comic book adaptation, The Walking Dead.
Sam Caitlin has helped develop the show, and will be serving as showrunner. He's got some great credentials to his name, after worked as a writer and producer on Breaking Bad from the second season onwards, including penning the episode Fly, which was directed by soon-to-be Star Wars director Rian Johnson.
Also developing the show, and the high-profile names involved with it, are Seth Rogen and Evan Goldberg. Of course, they're best known for their comedy work, starting with Superbad and most recently This Is The End, but they're long-term fans of the comics, making this a total passion project for the pair. They've directed the pilot episode, while Caitlin wrote it.