American Gods Is Coming To Amazon Prime In The UK, New Image Revealed
Can it be 2017 already?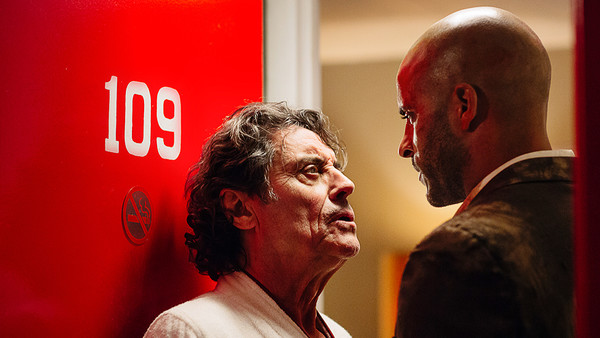 If you don't already have an Amazon Prime account, 2017 might be the year to start thinking about changing that, as it's been confirmed that it will be the UK home of American Gods.
The show, which is being created by Starz in the US, is one of the most hotly-anticipated series in-development right now (and personally my #1 most exciting show of 2017), so it's good to hear that we will have somewhere to watch it over here (there's also a trailer to celebrate the news, which you can watch below - nothing new, but it does now have an Amazon Prime logo on it!).
There's still no official release date, just '2017', but production is well underway, with Bryan Fuller serving as showrunner for the adaptation of Nail Gaiman's epic novel. Starring Ricky Whittle as Shadow and Ian McShane as Mr Wednesday, it'll tell the story of a journey across America, and a brewing battle between the old Gods and the new. Speaking to Empire (who also revealed the new image of the central pair, above), Fuller said:
"The series tells the tale of an atheist who becomes an agnostic who becomes a believer who becomes a zealot who becomes a demi-god who becomes a god. That's your series arc." Not all in the first season, of course. Of the plans to develop the show over time, he added:
"We want to craft a Marvel Universe with many different mythologies of higher beings. [We're] executing a meticulous weave of characters and storylines, really getting into the nooks and crannies."
There are so many different characters in Gaiman's novel, and it'll be interesting for the TV show to get to spend more time developing and exploring them, while still focusing on the story of Shadow Moon. If they can pull it off this should be a huge hit, and a major addition to Amazon's growing roster of shows.
Are you excited for American Gods? Share your thoughts down in the comments.
Create Content and Get Paid
---