Andrew Lincoln Leaving The Walking Dead After Season 9
Will Rick Grimes be the latest casualty?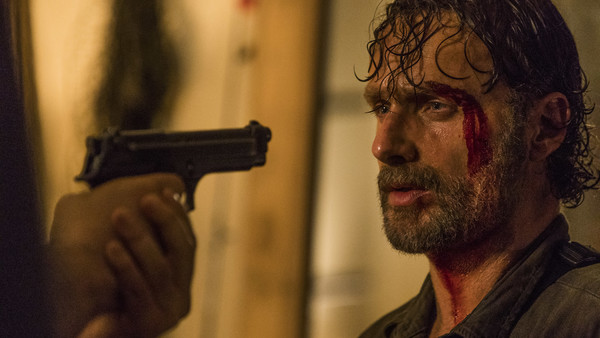 The Walking Dead will return to screens for its ninth season later this year, but when it does there will be something different about the AMC show.
According to Collider, series star Andrew Lincoln will be bidding farewell to the post-apocalyptic series. The actor - who portrays protagonist Rick Grimes - has been with The Walking Dead since the very beginning, and will continue to play the role throughout Season 9, although it may be in a limited capacity. Rick will reportedly only appear six episodes of the forthcoming season, before the character is written out of the show altogether.
It has also been reported that AMC are increasing Norman Reedus' salary in the hopes that he will take over as the series star once Lincoln departs, which means we could be seeing a lot of Daryl Dixon and his beloved crossbow.
But the big question is what Lincoln's departure will mean for The Walking Dead moving forward. In addition to Lincoln, Lauren Cohan - who has been with the show since the second season - will also have a reduced role in Season 9 as she will be starring on ABC show Whiskey Cavalier.
With Lincoln's departure confirmed, it's likely that Rick Grimes will be killed off. But as Rick is The Walking Dead's protagonist, can the show survive without him? We'll have to wait and see.
How do you feel about Andrew Lincoln's departure from The Walking Dead? Will you watch the show without him? Tell us in the comment section below.