Arrow: 10 Predictions For The Rest Of Season 3
He's probably not dead.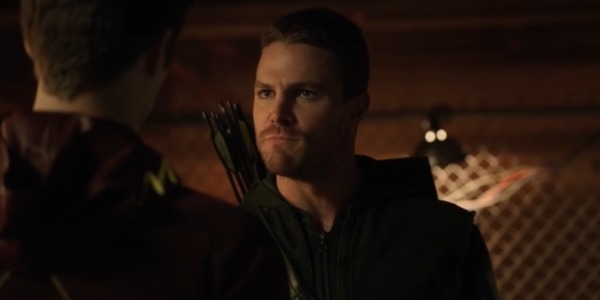 The third season of Arrow has not been kind to Oliver and company. Team Arrow has endured everything, from the death of an ally to, well, the death of the Arrow himself. Oliver has had to fight off a stalker, track down his wayward younger sister, and team up with a certain Scarlet Speedster to take down (Captain) Boomerang. Throughout the first half of the season, during the turmoil, several hints were dropped as to the direction that the show would be heading in the second half of the season and beyond. Fans were given a sneak peak of Ray Palmer's ATOM suit and introduced the the Oliver-Felecity-Ray-(Barry kind of) love triangle (quadrangle?). You were also introduced to the season's primary antagonist in Ra's al Ghul along with his whole League of Assassins. At least two of the criminals from this season ended up in ARGUS's prison indicating that audiences are in for the treat of a second Suicide Squad adventure. Laurel has also been hard at work this season trying (unsuccessfully thus far) to fill her late sister's position as the new Black Canary. With all of these things happening in just 9 episodes, everyone's left with the question, "where do we go from here?"