Arrow: 31 Great Behind The Scenes Shots You Must See
The Starling City heroes like you've never seen them before.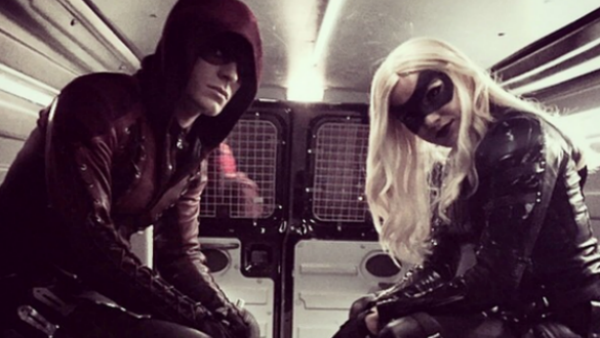 Live action superhero shows have sure come a long way. From the camp antics of Batman in the 1960's to the slightly less camp Smallville series of the early 2000's, TV show runners have struggled to capture the essence of beloved comic book vigilantes on the small screen. Fortunately though, the wait for something worthy is finally over. The unprecedented popularity of Marvel's latest venture with Netflix proves that we're now living in a golden age of superhero shows, but Daredevil wouldn't have been possible without the success of Arrow, developed for CW by Greg Berlanti, Marc Guggenheim and George Papp. Since 2012, Arrow has redefined how superheroes should be portrayed on TV, eschewing the hammy dialogue and tacky special effects that have plagued so many shows to construct a believable comic book world grounded in reality. The adventures of Oliver Queen and the rest of Team Arrow continue to grow from strength to strength, extending the Arrowverse in the form of two spin-off shows, including The Flash and a team program tentatively titled The Atom. As this universe grows bigger, it's the perfect time to scale down and take a closer look behind the scenes of the show that started it all.
31. A Fangirls Dream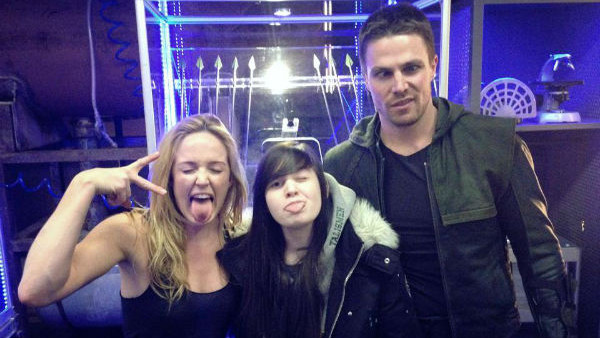 Smiling fan pictures can be dull.
Instead, take a leaf out of this girl's picture taken backstage and recruit famous TV actors to pull ridiculous faces.
Let us know what you think of these behind the scenes shots in the comments section below and remember to share them with other Arrow fans.