Arrow: 5 Reasons Why Oliver Queen Is The Most Compelling Superhero On Television
No, it's not because of the abs.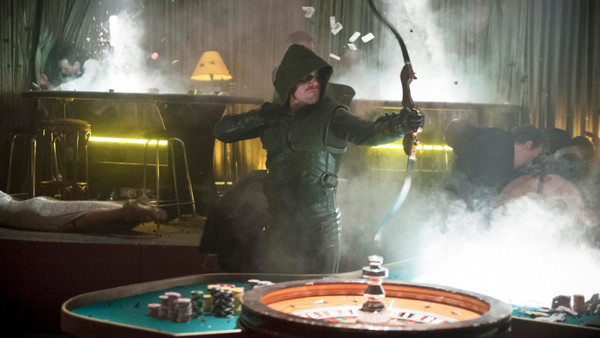 Over the past several years, the genre of comic-based fiction has exploded into mainstream media. Taking the silver screen by storm before spreading to the small screen, the first successful non-kitschy live action network comic television series premiered on The CW with Arrow in 2012.
Arrow follows the story of former billionaire playboy Oliver Queen. Transformed into a weapon via experiences endured in the five years after being shanghaied on a hellish island, Oliver leads a double life as a bow-toting vigilante on the streets of Starling City. With each episode comprised of his progression toward defeating his demons in the present and his regression into ruthless assassin in the flashbacks, the show has revolutionized how comics can be translated to the small screen.
For his part, Oliver Queen is far from perfect in any of the timelines on the show. The spoiled philandering pre-island Ollie is perhaps the most repulsive character ever featured on the series, post-shanghaied Oliver is a series of bad wigs, and present Oliver has spent three seasons barely cracking a smile. He doesn't have superpowers, and he doesn't always manage to save the day.
Nevertheless, Oliver's journey over the three seasons of Arrow that have aired thus far has transformed him into the most compelling superhero on television today. Here are the five biggest reasons why.
5. He's Willing To Kill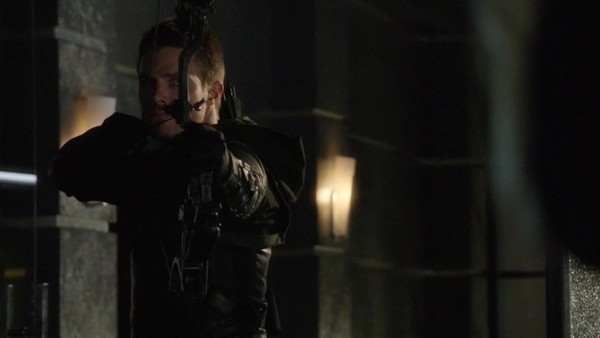 One of the most common tropes for superheroes on screen is that the good guys don't deliberately kill. There's death via collateral damage and villain hubris and good guys neglecting to save bad guys, but the heroes generally don't start their journeys with a murder spree.
Not so for Oliver Queen.
The first season of Arrow featured a protagonist who was basically a serial killer. He even had a list of names to cross off! According to Detective Quentin Lance, Oliver was responsible for the deaths of nearly thirty people in his first few months of activity as a vigilante. It was Tommy's death at the end of Season 1 that finally set Oliver on a straight and narrow path of mercy to his enemies.
Mostly. 
There have been notable exceptions to the "no killing" rule. A drug dealer learns his secret identity and holds his Girl Wednesday hostage? Arrows to the chest. Oliver must maintain his cover as Al Sah-him? Executed stranger. Ra's al Ghul intends to exterminate the population of Starling City? Blade through the chest. There's still a touch of the Hood remaining in the Green Arrow, and he's all the more interesting for it.