Arrow: First Image Of Brandon Routh In His Atom Armour
Superman returns.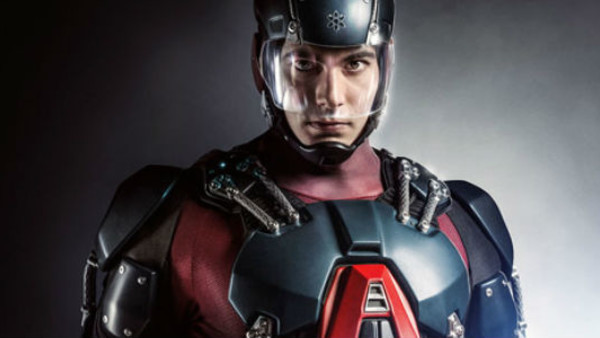 Superman Returns seems to have put Brandon Routh's career on an ever-spiralling comic book track. Since playing Krypton's last son, Routh has done voices for The Batman on TV, played an evil ex in Scott Pilgrim and starred as Dylan Dog in Dead of Night. Most recently, he's been appearing Ray Palmer, alter ego of The A.T.O.M or, for the sake of my sanity and keyboard, The Atom, on both Arrow and The Flash. His full-on suited up look has yet to become part of the show but it's coming very soon, and so The CW have issued this image of Routh kitted out in the armour. It's somewhere between the Super Bowl and Tony Stark, but I think it's a good, practical representation of the design as we've seen it lately in the comics.
There's been some chitter-chatter about Routh and The Atom getting spun-off to a show of their own, and I wouldn't be surprised to see The CW give it a go. That would make three shows in the same "universe," and plenty of sweeps week crushing cross-promotional possibilities. Supergirl, incidentally, seems to be off in her own bubble, though if her shows turns out to be a smash, don't be surprised to see The CW looking for some kind of trick that will give them a crossover or two. For now, though... I think your best bet for a third Arrowverse hour each week is with The Atom.
Create Content and Get Paid
---