Arrow Season 5: New Villain Inspired By The Wire
Stringer Bell in Star City?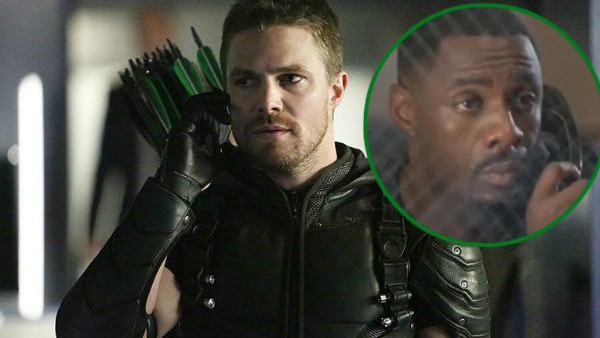 If you come at the Queen, you best not miss.
After dealing with Damien Darhk, Arrow's Oliver Queen is going to have a new adversary to face in Season 5, and TVLine are reporting that he will be inspired by The Wire's drug lord Stringer Bell, as played by Idris Elba in the acclaimed HBO series.
The initial casting notice describes the villain as an "apex predator," and a character who cuts his way through the shadows," aiming for the biggest threat first.
TVLine also note that the character is, at this stage at least, called Anton Church, a brand new creation for the show, and a name that does indeed sound like it's been taken from the Baltimore set series.
If you're looking for a more grounded villain for Arrow, then it's hardly a bad thing to look at The Wire, with Stringer Bell being one of the most captivating characters on the show (I'm not expecting anything close to that level, but it's a good source of inspiration).
It also fits with Stephen Amell's comments, with the actor saying that the new villain will have more of a Season 1 feel:
"Our villain is going to be in a lot of ways a callback to Season 1. And thats something that you can do when youre in Season 5. I think that the villain that we have coming in is really going to ground the show and take us back to some of the elements that we had in the earlier days before we introduced so many fantastical elements to the Arrowverse.
Arrow has lost its way over the past couple of years, and needs to regain what made it a success in the first couple of years, so going back to its roots with the villain sounds like a good place to start.
Meanwhile, we're finally expected to be heading to Russia in the Season 5 flashbacks, which might mean they're actually interesting. Showrunner Wendy Mericle told TVLine:
"It's a very good possibility that we'll finally find out how he got that Bratva tattoo and how he learned to speak Russian. When Oliver says, 'No one can know my secret' and he kills that guy in the pilot, we're going to get some insight into that."
What do you hope to see in Arrow Season 5? Let us know in the comments.
Create Content and Get Paid
---