Better Call Saul Season 3: 18 Breaking Bad Easter Eggs & References You Must See
11. Dr Goodman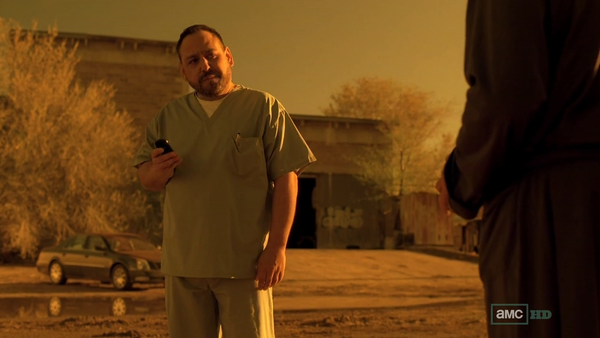 Saul wasn't the only Goodman showing up in Season 3, as we also witnessed the return of Dr. Barry Goodman.
Here, Mike visits him to receive cocaine, at the behest of Gus Fring. On Breaking Bad, he showed up to treat Gus after he was poisoned, and at the same time gave Mike treatment for his gunshot wounds.
It goes even further than that though: this episode sees Mike walking past some chickens when he leaves Goodman's; in Breaking Bad, he was seen feeding the chickens while recovering.