Black Mirror Season 4: 10 Easter Eggs You Totally Missed
The shared universe theory is gaining traction.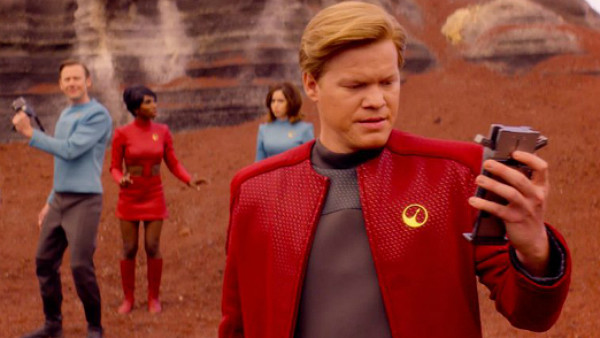 Black Mirror isn't just about the pitfalls of technological advancement and bleak endings. It's also about Easter eggs. It seems Charlie Brooker and his creative team cannot resist leaving these things lying around.
Easter eggs are usually about fan service and novelty value, but in the fourth season of the anthology series, they serve a more specific purpose: linking its episodes together and seemingly confirming the theory that they exist in a shared universe.
Brooker has previously downplayed the notion that the entirety of Black Mirror takes place within the same grim world, but the amount of references the latest season contains tells its own story, and some of them even connect the latest episodes to events which occurred way back in season one.
Like the Twilight Zone that inspired it, Black Mirror will always tell standalone stories, but even the folks behind one of the most original shows on Netflix cannot resist the temptation to embrace the shared universe trend.
Some of the Easter eggs that bind these tales together are impossible to miss - the Black Museum episode basically rubs some of them in the viewer's face - but others are more subtle and can easily slip under the radar.
10. The Dating App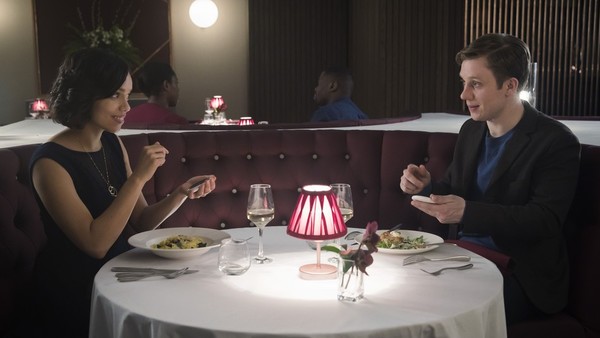 The new season's fourth episode, Hang the DJ, explores the dark pitfalls of app-based dating, and the software Georgina Campbell and Joe Cole's matched couple use to find each other might look familiar.
This is the same digital dating service glimpsed in the season three episode Playtest. Cooper (Wyatt Russell) is briefly seen using the application in the previous series.
The mysterious dating app is no doubt Black Mirror's equivalent of Tinder, with a similarly vast user base since it also crops up in season four's opening episode, USS Callister. Elena is briefly seen swiping away on it while manning the front desk.