Black Narcissus Review: 3 Ups And 5 Downs Review
Does the BBC's big budget Christmas drama Black Narcissus live up to expectations?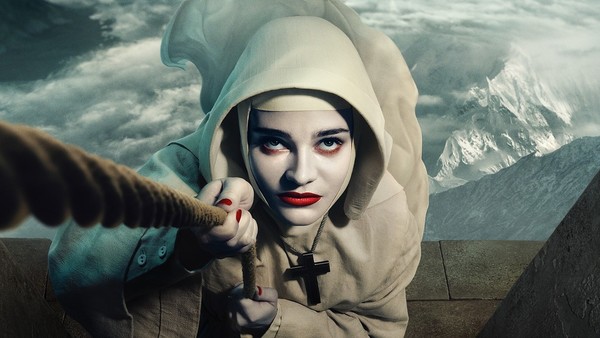 Based on the 1947 film of the same title, Black Narcissus is the latest offering of big budget Christmas drama from the BBC. Sister Clodagh (Gemma Arterton) is to establish a new convent at the site of the Palace of Mopu, located high in the Himalayas, accessible only from a treacherous mountain pass. With four other nuns in tow, including the wilful Sister Ruth, can Clodagh succeed in bringing the will of God to the rural population?
With impressive support from Diana Rigg (her final performance), Jim Broadbent and Alessandro Nivola as the swarthy Mr. Dean, Arteton delivers a strong performance as the Sister Superior who has the sinister reputation of Mopu to contend with. The palace was once witness to the shocking suicide of the Princess Srimati and the previous tenants, a group of monks, lasted a mere five months before abandoning the place - does her ghost still haunt the dark corridors?
The 1947 Deborah Kerr original is considered a classic but can 2020 close on a high note or did Black Narcissus take a dive off a very high cliff? Read on to get our take on this year's tentpole drama, beginning with some ups...
9. Up - Performances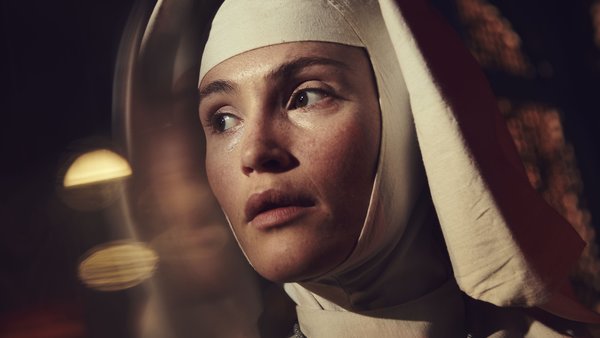 The BBC has a knack of attracting some pretty big names to its Christmas productions (Guy Pearce played Scrooge with much aplomb last year) and Black Narcissus is no exception. Gemma Arterton, Diana Rigg, Jim Broadbent and Alessandro Nivola (Castor Troy's kid brother from Face/Off) all make for an impressive list of thespians to bring the tale of lust, repression and redemption to life.
Arterton's beauty is self evident, those razor-sharp cheek bones fit surprisingly well into a wimple, lending her an instant air of mystery - why would she join a convent? Racked with guilt over her past, Clodagh must juggle the practical needs of the community with their spiritual health also but can she succeed where others have failed? Arterton wears the strain all over her framed visage extremely well indeed.
Nivola is also impressive - he swanks about the palace dressed as Indiana Jones (serious cosplayers will zoom straight in on that familiar looking battered leather jacket) with a confidence that makes for a natural and subtle performance, although the function of his character is ultimately lost in the script.
Broadbent is criminally underused (but superb as usual) and Rigg channels The Queen Of Thorns from Game Of Thrones for an equally authoritative role - one can't help but wonder what a younger Rigg would've done with the lead part of Clodagh herself. Nonetheless, the talent is heavily on display here.