Breaking Bad: 9 Things That Would Have Happened Next
If Season 6 wasn't a big fat hoax...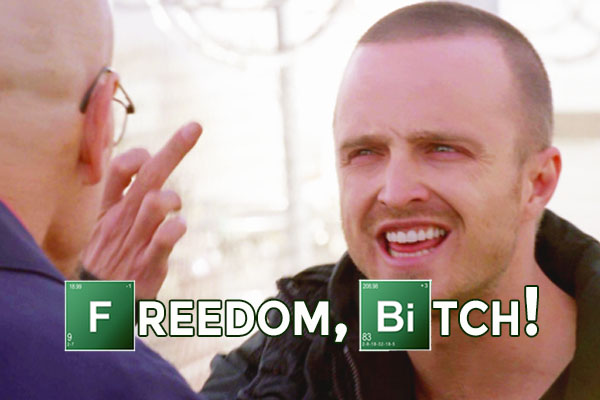 Breaking Bad Season 6 is not happening. Not now, probably not ever.
Recently there has been a 'Breaking Bad hoax' sweeping the internet, thanks to a story on the satirical news website NBC.com.co. They reported, with 'quotes' from Vince Gilligan and some others involved in the show, that a sixth outing was indeed happening, that Walter White wasn't really dead, and shooting was set to begin in December.
While clearly a joke, as with similar stories from The Onion and suchlike, it was inevitably taken seriously by some people. It crept to the top of Google, and started spreading from there. Despite the fact that it was obviouslyfake - it even makes reference to a new character "Fappy The Anti-Masturbation Dolphin", mascot for a Christian anti-masturbation group - and also a rehash of a story they published in July, some have taken it a little too seriously.
However, while Breaking Bad Season 6 won't be happening, it doesn't stop us from wondering what has happened since the show ended. Yes, Walter White is almost certainly dead (though you'll still get people claiming otherwise), and the series wrapped up pretty much perfectly. However, with so much focus on Walter's arc, we never got to find out what the rest of the characters got up to after the credits rolled... until now.