Brooklyn Nine-Nine: Good Luck Achieving 100% On This Jake Peralta Quiz
Can you condently say cool cool cool no doubt no doubt no doubt and beat this quiz?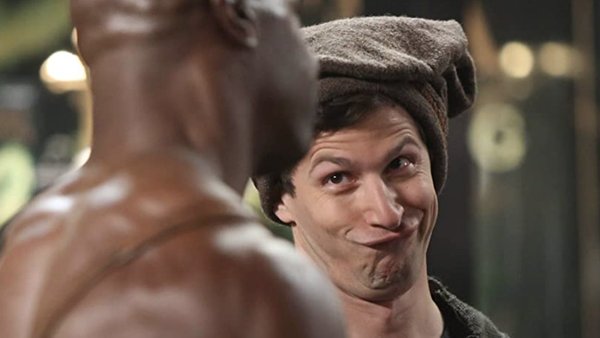 Led by the surprisingly effective pairing of Andy Samberg and Andre Braugher, Brooklyn Nine-Nine has proved to be a charming and efficiently sarcastic take on the cop show format. Following the lives of an eclectic group of detectives in a New York precinct, the show has built upon the blueprint of legendary sitcoms The Office and Parks & Recreation, creating its own unique, confident, subtly poignant, and funny take on American workplace.
Brooklyn Nine-Nine is definitely one of the funniest and most satisfying broadcast sitcoms on television, and anyone who's up to their eyeballs in dark, gritty crime dramas, Brooklyn Nine-Nine is bound to feel like a breath of fresh air. With an exceptional group of actors, the long array of varied characters go hand in hand, and leading the charge is the goofy, childish, New York's favourite detective - Jake Peralta.
We all have a bit of Peralta in us, and as smart as we might want to sound at times, the inner child in us is a replica of Jake, and he might be our secret spirit animal. So celebrating this gem of a goofy detective, here's a quiz to challenge your inner Peralta. Can you be a real Peralta-head and beat this extremely hard Jake Peralta quiz?
1. Until He Was Married To Amy, Peralta Said He Had Never Used What?