Brooklyn Nine-Nine: Good Luck Achieving 100% On This Rosa Diaz Quiz
The 99th precinct's most badass cop... but how well do you know all things Rosa Diaz?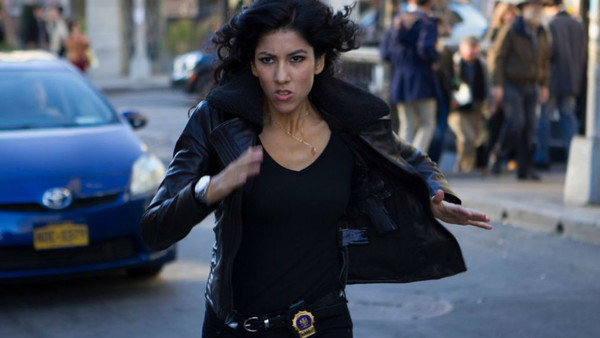 Few characters in the history of sitcom television have been quite as badass as Brooklyn Nine-Nine's Detective Rosa Diaz.
Played magnificently by Stephanie Beatriz, this detective is one that even the toughest and meanest of cops are utterly terrified of. A mere glare from Rosa is usually enough to make most people stop dead in their tracks – and even more so if she happens to crack a line of intimidating dialogue in someone's direction.
With a life shrouded in mystery, Detective Diaz is one of those characters where less is more. As in, the less we know about her and her backstory, the scarier a proposition she remains. But for the audience, the antics of Diaz make her one of the show's most enjoyable characters.
It's a tall task to get even a nugget of information out of Rosa Diaz at times for the central crew of Brooklyn Nine-Nine, but how well do you actually know this much loved (and much feared!) character?
Here, we've got a quiz that could well be even tougher than the no-nonsense Diaz herself! Just don't tell her we said that, of course…
1. What Is Rosa's Secret Job?