Brooklyn Nine-Nine Or Parks And Recreation Quiz: Who Said It - Amy Santiago Or Leslie Knope?
Was it Brooklyn's badass cop or Pawnee's unsung leader?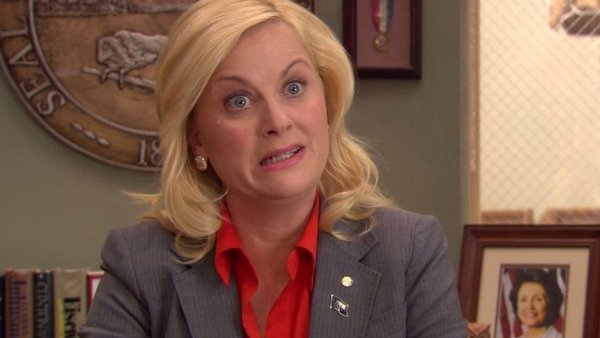 NBC boasts an impressive lineup of workplace comedies and two notable mentions are the American office mockumentary Parks and Recreation and everyone's favourite cop sitcom Brooklyn Nine-Nine.
Both comedies descended from the genius mind of Mike Schur so they were bound to have some similarities. Whether it be the style of comedy, story plots or character dynamics, the two tend to share the same taste in sitcom comedy fans love dearly.
With fan bases spanning across the globe, both shows top the streaming charts, and there's just no touching the heights of their fandom. While other-worldly writing and on-point jokes take credit for their success, nothing can be taken away from the exemplary characters. Leslie Knope and Amy Santiago are two iconic characters from either show that come to mind.
The two characters bring so much to the table with their dynamic personalities. Romantic, kind, and badass in their unique way, the two characters redefined female arcs for sitcoms to follow and became role models for female fans worldwide.
Indeed these two characters feel like they've been cut from the same cloth, and fans of the shows might think they can tell these two apart, but would you bet on it? Can you tell Leslie and Amy apart from these quotes alone?
1. "Who's Ready For Some Nonstop Totally Scheduled Fun?"