Brooklyn Nine-Nine Or Parks And Recreation Quiz: Who Said It - Jake Or Andy?
Was it the real detective, Jake Peralta, or the fake detective, Burt Macklin?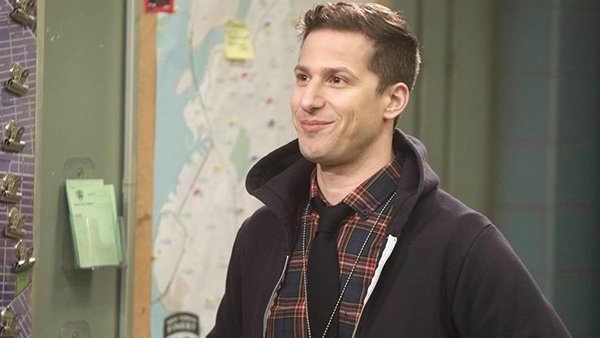 If you decided to scour the world of TV for loveable characters, then the best genre to go for would have to be sitcoms. The whole point of situational comedies is to act as a comforting half an hour that lets you pop your feet up, grab a drink and have a good old chuckle. When it comes to loveable characters, there are two shows that quickly come to mind, Brooklyn Nine-Nine and Parks and Recreation.
These programmes are utterly delightful, as they are bursting at the seams with funny moments, goofy humour, great writing and, of course, some of the most loveable characters on TV. The likes of Terry Jeffords, Leslie Knope, Amy Santiago and Ron Swanson are high ranking on that list, but the top spots really need to go to Jake Peralta and Andy Dwyer.
These guys will get you laughing your butt off with their silly personalities, ignorance, innocence and a slew of other factors. But, they also warm your heart thanks to their kind natures and loving relationships.
So, it's time to see how big a fan you are, as only the best can sort between the Die Hard-loving cop and the lead singer of Mouse Rat.
1. "The Doctor Said All My Bleeding Was Internal. That's Where The Blood's Supposed To Be."