Brooklyn Nine-Nine: Progressively Harder Amy Santiago Quiz - Which Question Will You Fail?
How well do you really know Sergeant Amy Santiago?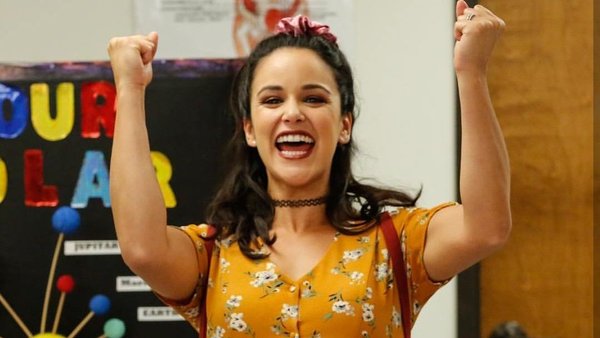 Who else would you want answering your 911 call?
Jake Peralta and the gang at the 99th precinct are some of the best, and worst, detectives in New York City. They help keep the streets safe but along the way have a bloody fun time doing it.
One of the most reserved members of the precinct however is none other than Amy Santiago. While she is extremely ambitious and extremely driven, she is at times also extremely restrained. It takes a good few drinks to get Santiago to come out of her well organised shell and have fun.
Jake Peralta and Amy Santiago couldn't be anymore different and that is probably one of the reasons their relationship works so well. Jake is the childish prankster, while Amy is there to rein him in.
Over the course of the shows eight seasons, we have gotten to know Amy pretty well, but do you know her better than she knows everybody else? Do you have a binder containing everything there is to know about her? If the answer is yes, then you should have no problems acing this Amy is quiz.
Answers at the end!
1. Who Did Amy Marry In Season 5?