Brooklyn Nine-Nine Quiz: Amy Santiago - Is It A Lie?
How well do you remember The Hall Monitor?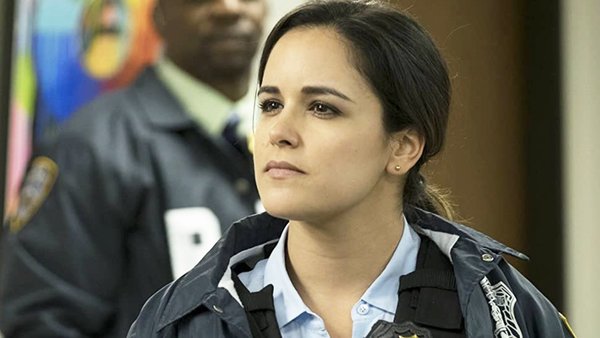 In Brooklyn, there's only one police station that has a team of detectives who consist of a prankster, a muscley teddybear, and a woman more scarier than any horror movie villain. Yes we are of course talking about the 99th precinct.
When Captain Raymond Holt first arrived at the precinct, he had to educate his team on becoming better detectives. And while Peralta was great at his job, he was also extremely childish and often made it difficult for the rest of the team to concentrate. Especially Amy Santiago.
Amy was a typical good girl with an excellent student syndrome. Pedantic to the core, boring to the point of horror. Amy Santiago is Holt's "faithful fan", agreeing with any of his ideas and suggestions. She is reserved and naïve. Amy is a woman who puts work, work, and more work first. But internally she is not devoid of tender feelings and sympathy for her colleagues.
A lover of codes, rules, and rulebooks is one of the fan favourite characters of the show. But how well do you remember the details about her? Can you guess which statement is a lie? Let's see...
1. Amy Goes To An Adult Puzzle Camp Every Summer.