Brooklyn Nine-Nine Quiz: Can You Finish The Title Of These Sex Tapes?
Only Jake Peralta will be able to 100% this quiz.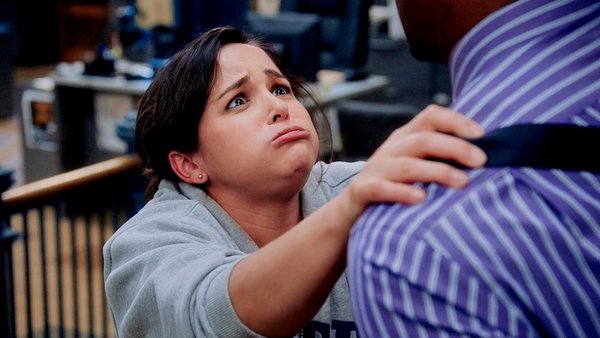 Packed with exceptional writing and a talented cast, Brooklyn Nine-Nine has become a highly successful police sitcom. The show won two Golden Globes in 2014 for Best TV Comedy Series and Best Performance by an Actor in a Comedy Series for Andy Samberg's performance as Detective Jake Peralta.
However, Brooklyn Nine-Nine will end after a shortened eighth season, which will consist of 10 episodes, bringing the total count to 153. Undoubtedly, die-hard fans of the show know all about this.
Another thing fans know about is the "title of your sex tape" joke that Jake Peralta has been running with since the very first season. During the first Halloween episode, Jake started poking fun at sentimental fellow cop Amy Santiago by turning her accidental double entendres into imaginary sex-tape titles. The gang quickly evolved it, and it became the most farcical joke on the show. The eighth season will likely also mark the return of "title of your sex tape!".
Well, whether Jake can finally find the real name of Amy's sex tape remains to be revealed by fans. For now, we suggest that you take the quiz based on hilarious titles that the squad made up within the series.
Answers at the end!
1. "I'm So Confused, I Don't Know ____."