Brooklyn Nine-Nine Quiz: Did Captain Holt Or Terry Say It?
Let's see if you can tell identify if it was Terry Jeffords or Captain Holt who said these quotes!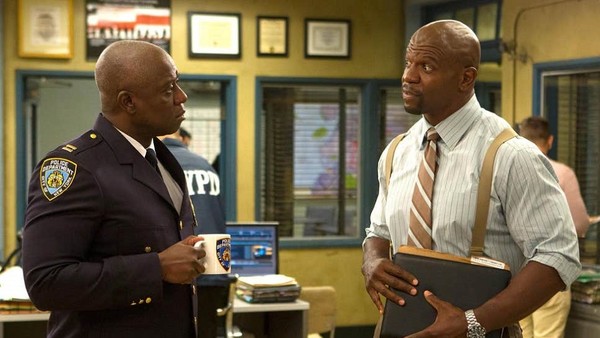 When Captain Raymond Holt joins Brooklyn's ninety ninth precinct he turns to Sergeant Terry Jeffords for help.
Terry has been a trusted father-figure to many of the detectives in the squad. He always makes himself available to help his detectives when they need help with a case. Terry cares so much about the people in his life that after the birth of his twins he struggles to put himself in dangerous positions.
Captain Holt can see that Terry is a top detective who just needs some help getting back into the field. With the help of Gina, they manage to get Terry ready to take on gun wielding criminals in the field.
Terry quickly becomes Holt's right hand man, even being promoted to Lieutenant and eventually taking over as Captain when Holt and Amy move on to helping to improve the NYPD.
Captain Raymond Holt and Terry Jeffords are a great team, the question is can you tell what they said apart?
This quiz features 12 quotes from Terry and Captain Holt, all you need to do is work out who said it. Will you show you're the biggest fan of Brooklyn Nine-Nine?
Don't forget, all the answers can be found at the end of the quiz. Good luck!
1. Everything Is Garbage. Never Love Anything.